Can you describe what you do day-to-day?
I am involved with transcatheter (or minimally invasive) valve procedures. Patients are referred to us from hospitals around the country. The Mitraclip procedure is only performed by a limited number of hospitals in the UK and is our team's main intervention. This procedure is for patients with leaky mitral valves, where we clip the front of the valve to the back so that less blood leaks backwards each time the heart beats. This improves the flow of blood out of the heart to improve the patient's symptoms — usually shortness of breath and swollen ankles. 
Part of my job is to ensure that we have all the information needed to accept a patient from a referring hospital. We discuss each patient in a multidisciplinary team (MDT), and then I will see the patient in clinic with the consultant. Should the patient and hospital team decide to go ahead with the procedure, I talk to the patient about what will happen during their admission, answer any questions they may have and provide support that hopefully relieves their anxieties. 
When the patient comes into the hospital, I help admit the patient and assist the consultants during the procedure. I review the patient's recovery with the consultant when they're back on the ward. I write their discharge letters when they're ready to go home and see the patients in a follow-up appointment four to six weeks after they've been discharged.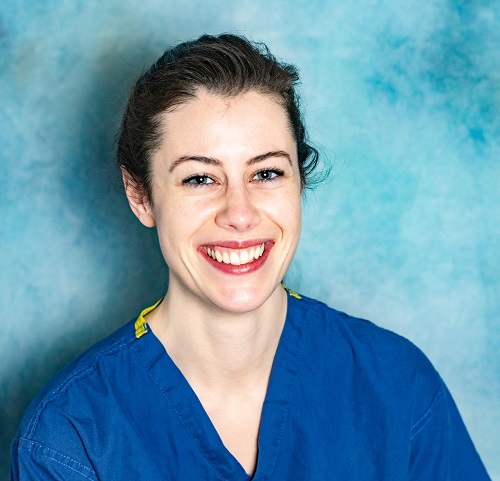 I act as a point of contact for the patient and their family to ensure they know what decisions are being made and streamline their care to avoid delays. This means I have the privilege of being part of every stage of their care.
What do you like most about your job?
I enjoy being part of the patient's whole pathway, from seeing them when they're first referred to following them afterwards when their symptoms are resolved. It's so encouraging to get to know patients treated here, and they are usually very grateful for every aspect of their care. I feel privileged to work in a hospital where the feedback is often brilliant. And I love that patients get to know me by my first name and recognise my voice on the phone!
What is the most challenging part of your job?
Dealing with a patient who has been turned down for surgery and so transcatheter options are their only hope – and then having to tell them when they are anatomically unsuitable to have an intervention and so have no treatment choice except medical therapy. As a healthcare professional, it's heart-breaking when you get to the point where you've done everything you can for the patient, but they still have symptoms.
What is the strangest thing a patient has ever said to you?
When I worked on ACCU in my previous role, I had a patient correctly guess what school I went to - the first time!
Why did you decide to work in healthcare?
I always enjoyed science at school and love interacting with people, so it seemed like a natural choice. I went to a university where you could switch to a different healthcare course after the first year, in case I changed my mind about nursing...I've never looked back! I love nursing and supporting people at extremely challenging points in their lives - it's a privilege that I do not take for granted.