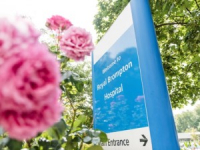 Royal Brompton Hospital has a formidable international reputation for its treatment of lung and heart disease, built over more than 175 years.
It has ranked in the top ten 'World's Best Specialized Hospitals' ever since Newsweek created the list in 2021. It is home to Europe's largest centre for the treatment and management of cystic fibrosis, and also sees patients suffering from asthma and chronic lung conditions.
There are more than 2,200 staff at Royal Brompton Hospital, working across five dedicated operating theatres, one hybrid theatre, four catheter laboratories, 312 patient beds and the following areas:
surgery
intensive care
respiratory
cardiology
paediatric
paediatric intensive care patients
Where are we? 
We are located in Chelsea, right in the heart of London. Close to London Underground stations and bus routes, the hospital is also close to shops, cafes and everything else you might need during your stay or visit. 
Whether you are an inpatient, outpatient or visitor the following information will help you to find us and get around more easily:
General information
For inpatients
For outpatients
Access Guides 
We have worked with AccessAble to provide detailed information for all of our departments, wards and services at Royal Brompton and Harefield hospitals. Patients, visitors and staff can use the access guides to find a whole range of accessibility information for:
Our research 
Our research into heart and lung conditions is driven by the needs of our patients and is aimed at developing more efficient and effective treatments. 
Our principal research partner is the National Heart and Lung Institute at Imperial College London.
Care Quality Commission overall rating for Royal Brompton Hospital: Good
Inspection report published 22 February 2019