Can you describe what you do day-to-day?
My day-to-day work varies a lot. I could be facilitating a leadership programme, teaching on the preceptorship/ rotation programme, being visible and walking around the hospital and clinical areas talking to patients and staff. Or I might be undertaking a clinical shift, having careers conversations with staff, providing reflective space for staff through action learning, marking an MSc dissertation and preparing for development programme days, working on policy development and even more!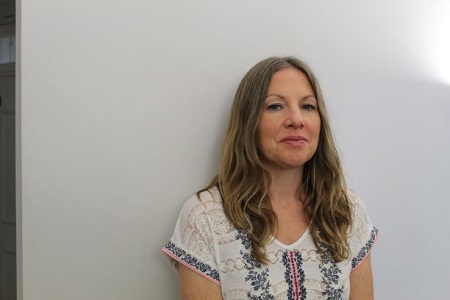 What do you like most about your job?
Fundamentally, what I enjoy most about my job is the people: staff, patients and relatives. Working at both hospital sites gives more variety, and I feel proud that we always put the patient first with all the work we do in our team. I enjoy taking part in our commitment to providing the best education, professional development, and staff recruitment. I believe that investing in people will enable them to have the skills to do their jobs to the best of their abilities. 
What have been some of the highlights in your role to date?
Working with a fabulous team, enhancing patient care and patient safety through quality improvement projects, and watching staff develop and grow on leadership programmes like the Compassionate Care Programme. 
Which part of your job is most challenging?
Communication can sometimes be challenging when developing new ways of working that affect multiple staff groups, to ensure everyone feels part of those initiatives.
What is the best thing a patient has ever said to you?
I received a thank you card from a patient's relative after their mum had died. They expressed how grateful they were for the care of their mum and the family. They also said that my support and honest words during that difficult time had helped with their grieving process, which has always stayed with me. 
Why did you decide to work for the NHS?
I have close family relatives who are nurses, and hearing about their work in all areas of the NHS fascinated me from a young age. Their work within both the acute sector and the community, and the difference they made in people's lives, intrigued me so much that I wanted to play a part in it.