Claudia is a senior nurse in the Intensive Care Unit (ITU) at Harefield Hospital. This unit provides care for patients who are recovering from surgery or who require intensive support and treatment management. Claudia is originally from Romania and has been working at the Trust since 2010.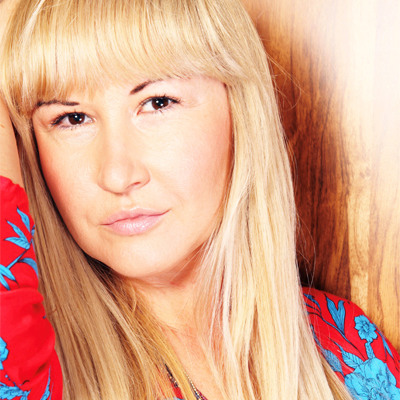 How did you get started in nursing?
I started nursing in Romania, and then moved to Spain to work in an intensive care unit there. I was in Spain for five years and then made the move to the UK. I moved here in January 2010, and started working at Harefield Hospital straightaway.
After working on the ward for a while, my managers could see that I was keen to progress, learn more and go further in my career. I completed and achieved my intensive care course qualification and my mentorship qualification, which meant that I went from a Band 5 to Band 6 role. This meant I progressed from being a junior member of staff to a senior team member.
Why did you want to work at Harefield Hospital?
I decided on Harefield because it's close to London – which I love – so I could easily travel in and out of central London when I wanted to. I don't really like living in places that are too crowded, so somewhere like Harefield is perfect for me. It feels like a village, and the area is very peaceful, which is great.
What opportunities have you had since working at the Trust?
I've been able to complete many of the training programmes that are available at the Trust and have been able to take on some secondment opportunities. I've been a practice educator, which I got to do for about six months and then I also got to work on the outreach team. I did this for just over a year, and still kept working on ITU as part of it.
I actually took a career break in 2015 to go and work for a hospital in Gibraltar as a senior sister in an ITU. I was there for about 18 months, but always wanted to come back to Harefield! When I got back to the UK, I got straight back into my role at Harefield, which the Trust had kept available for me, and the team were very happy to have me back.
When I got back, I talked to my managers about further progression. I wanted to move into a Band 7 role and become a senior sister in the ITU. In order to achieve this, I had to do a project, presentation and an interview. I started my current role as a Senior Sister in March 2018, and I now manage my own team of 14 nurses.
What support did you get from the Trust when you moved to the UK?
The Trust were fantastic in helping me make the move. When I came over for the interview, they had told me that I was successful, and that they would support me with a range of things that I would need to start working here. They offered me accommodation and helped me with all the paperwork that I needed so I could work in the UK, such as a National Insurance number and a work permit.
Even after I started, the Trust have been so helpful to me in progressing in my career, gaining more qualifications, allowing me to have a career break, and making me confident enough to speak up and explore new opportunities, like my current role managing a team.
What advice would you give to someone thinking about moving to the UK for a career in nursing?
Well I think nursing is amazing! I love nursing, so I can't see myself doing anything else career-wise, because I love patient care and I'm so passionate about my job. It's a lovely, lovely job. Yes it can be challenging, but if you love it then you will enjoy what you are doing.
I think it's worth doing it and making the move, because when you come here you get a lot of support and the Trust are there to help you with any issues that you may come across.