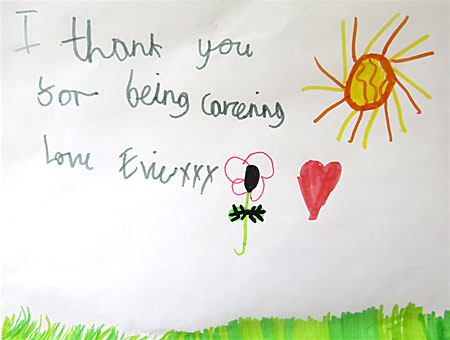 Our children's teams provide specialist care for children, pre-birth to 16, who have cardiac (heart) and respiratory (lung) conditions.
As a national referral centre, patients are sent to us for diagnostic tests and, where necessary, surgical treatment.
Our work
We are internationally known for our children's work in areas such as fetal cardiology (pre-birth heart conditions), paediatric cystic fibrosis, and severe asthma. We are also recognised for our ground-breaking work in the field. In the early 1990s, our cardiologists were the first to use closure devices as an alternative to surgery for children born with a hole in their heart.
---
Children's services
Children's services at Royal Brompton Hospital and Harefield Hospital are part of Evelina London Children's Healthcare. Evelina London provides hospital care and treatment at its purpose-built children's hospital on the St Thomas' Hospital site and at Royal Brompton Hospital and Harefield Hospital 
Using the latest technology and therapies, the paediatric team treats patients in a friendly atmosphere, and we pride ourselves on the exceptional work we do with clinicians, allied health professionals, and play, family and educational support workers. 
We also promote family-centred care. Children are happiest and at their most relaxed when surrounded by family, which is why we actively encourage parents to stay with their child so they can actively be involved in their care. Family accommodation is provided either within the ward area or nearby.
When children become teenagers they begin the transition to adult services. Between the ages of 16 to 18, their care is transferred to the adult cardiology/respiratory teams at the hospital.
Respiratory (lung):
Cardiac (heart)
---
Caring for children
At Royal Brompton Hospital and Harefield Hospital, children are treated on the following wards:
Paediatric intensive care unit (PICU)
The paediatric intensive care unit (PICU) is a 16-bed unit where staff care for both respiratory and cardiac patients who need investigations and treatment. 
Patients are admitted to the unit after surgery, or transferred to us from district general hospitals or other tertiary care units.
newborn babies with suspected heart disease
children, from birth to 16, who have problems with their heart and lungs
children with specific breathing conditions, such as bronchiolitis, tracheomalacia, Duchenne's muscular dystrophy and other neuromuscular disorders
High dependency unit (HDU)
The HDU unit cares for children who may be recovering from surgery, or who need extra, physical support or observation.
The unit has eight beds split between PICU and the Rose Ward, both of which provide increased, step-up care (for example, if your child has to move from Rose ward to the intensive care unit), or step-down care, which is the move towards PICU, or Rose ward if they are getting better.
Find out more about the HDU
Rose Ward
The Rose ward cares for babies and children with respiratory and cardiac conditions. It is a 34-bed ward which caters for day cases, sleep laboratory, high dependency unit and post-surgery patients.
Find out more about Rose Ward
Paediatric sleep unit
Our sleep and ventilation unit uses state-of-the-art equipment to help children with sleep and sleep-related conditions. 
Find out more about our children's sleep unit
Children's outpatients
Children with respiratory illness, congenital heart disease and acquired heart disease often need lifelong care. 
They will have regular appointments with a specialist team which includes doctors, nurses and allied health professionals. 
Find out more about children's outpatients
Paediatric rehabilitation and therapy
Our team of physiotherapists, occupational therapists, dietitians and speech and language therapies, help to diagnose, treat and rehabilitate children with a range of conditions. 
Find out more about our children's rehabilitation and therapy service
---