Babies and children have different nutritional needs as they're growing, especially if they have heart or lung conditions.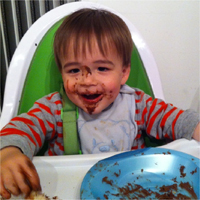 Children with congenital heart defects, under the care of Royal Brompton, may require modified diets - some temporary and some longer term - because of their medical condition. The dietitian will work with you and medical teams to help your child's help by having a good diet.  
If you are a Royal Brompton patient and require further help or you are worried about your child's nutrition, please contact us directly for an appointment on:
Respiratory team
Tel: 020 7351 8465
Cardiac team
Tel: 020 7352 8121, ext 2082
If you would like a referral to a dietitian, please contact your consultant or GP.
Dietetic information and guidance