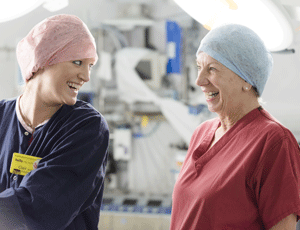 Visiting times operate seven days a week, but they vary slightly between wards, so please check with staff in person, or by calling, before your visit. 
Royal Brompton Hospital wards
AICU: 10:30 am - 12 pm and 4 pm - 7:30 pm
Foulis ward: open visiting policy throughout the day, but visitors must leave by 8 pm
HDU: 10 am - 1 pm and 2 pm - 8 pm
Lind ward: 8 am - 8 pm
PICU: there is 24 hour access for parents and carers, other adults can visit from 4 pm - 6 pm, and young brothers and sisters can visit on Saturday and Sunday from 2 pm - 4pm 
Paul Wood ward: 1 pm - 7 pm
Princess Alexandra ward: 10 am - 1 pm and 3 pm - 8 pm
Rose ward: same visiting policy as PICU
Victoria ward: 8 am - 8 pm, with a rest period between 12 pm - 2 pm where visitors are not allowed
York ward: 2:30 pm - 8 pm 
Harefield Hospital wards
ACCU (Acorn and Oak wards)
Visiting times are between 10am-1pm and 3 pm-8pm. As space is limited, we can only allow two visitors at each bedside at a time. Patient's rest hour happens between 1pm-3pm, so visitors are not allowed to stay on the ward during this time. 
If you would like to bring children to a visit, please contact the nurse in charge beforehand. 
Other ward visiting times are:
Cedar ward: 3 pm - 5 pm and 6 pm - 8 pm 
Maple ward: 3 pm - 8 pm
HDU: 3 pm - 5pm and 6 pm - 8 pm
ITU: 11 am - 1 pm and 3 pm - 7:30 pm 
Rowan and Fir tree wards: 9 am - 12 pm and 2 pm - 8 pm 
The nurses on the wards have responsibility for their patients' care and may on occasion ask visitors to stay for a limited period only or restrict the number of people present at any one time. 
Some of the wards have a 'rest period', which you are asked to respect.