Nurse consultant
Clinical nurse specialists
Charis Browne
Vaishali Kale 
Emma Lee
Priya Sodi 
Lia Jose
Ramani Annalingham
Sarah Grigg
Alison Pottle, nurse consultant in cardiology, leads a team of seven clinical nurse specialists in lipoprotein apheresis.
What is lipoprotein apheresis?
Lipoprotein apheresis, sometimes called LDL apheresis is a dialysis type treatment for patients with very high cholesterol levels which can not be reduced by diet and medication. 
The unit at Harefield opened in November 2000. Currently treating a total of 35 patients, this is the largest dedicated, state-of-the-art unit in the UK. The number of patients requiring treatment is continuing to increase and we are likely to have three to four additional patients in the coming months.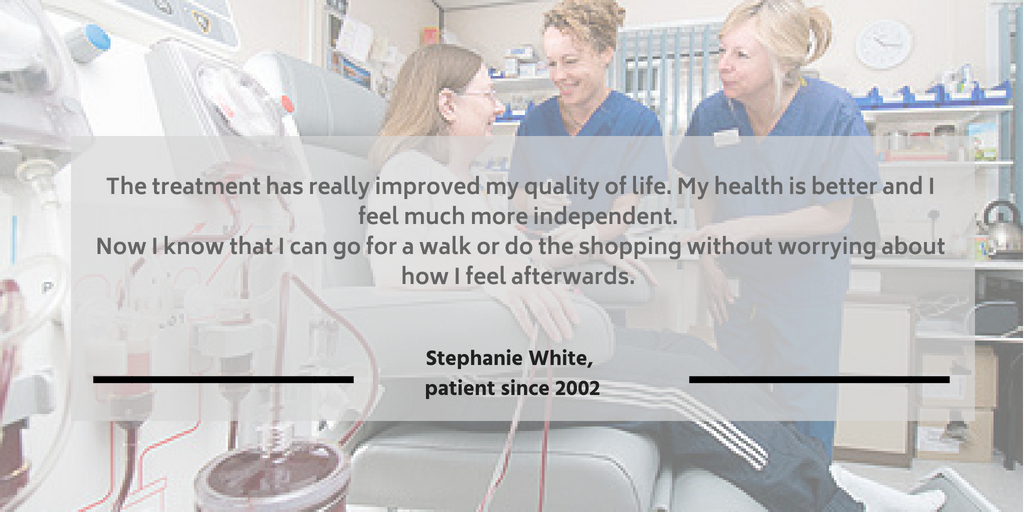 Research study
We have been running a research study on Fridays. The study began in 2013 and finished in November 2015. This was looking at a new indication for lipoprotein apheresis and the results of the study may indicate that apheresis treatment should be expanded further.