The role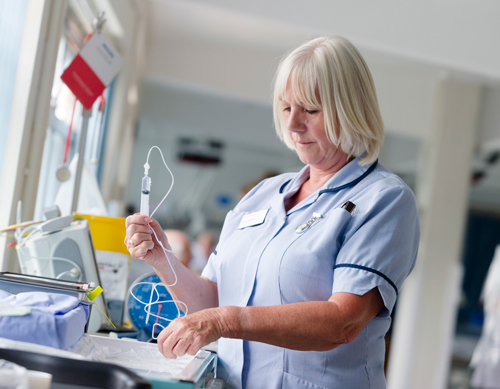 We have a clinical nurse specialist at both our hospitals who specialise in blood transfusion. They focus on training staff in safe practices of blood transfusion. They also look at developing and promoting these safe practices around the Trust.
As part of their role, they liaise between our laboratory and clinical areas, as well as getting involved with audits, research and investigating any incidents.
Our clinical nurse specialists are on hand to offer support and advice to patients, looking at:
routine surgery

cultural or religious needs

use of iron therapy

coordination of alternative strategies to blood component use. 
Donating blood
Donating blood is a vital service that you can give to help save lives. The National Blood Service states on their website that we need around 400 new donors every day to donate to keep up with demand. Your blood will help save the lives of people across the UK suffering from a variety of illnesses and recovering from surgery.
To find out why, how and where you can donate, visit the National Blood Service website.
---
More information
If you have any questions or concerns regarding blood transfusion, please contact:
Helena Day (Harefield Hospital)
Telephone: 01895 828737, ext 5159 or bleep 6156

Mihaela Gaspar (Royal Brompton Hospital)
Telephone: 020 7352 8121, ext 8405 or bleep 7711