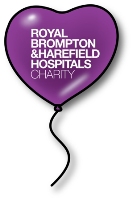 Royal Brompton and Harefield Hospitals Charity raises substantial funds to support the Trust's pioneering work in heart and lung disease diagnosis, treatment and research. 
Using money from grants, donations, legacies and investments, the charity funds projects that fall outside NHS funding but are often vital to patients' health and wellbeing. 
The charity's major appeals in 2016/17 were:
Building for Brighter Futures
Raising £1.1 million to help redevelop Harefield's intensive care unit and scanner centre 
After a second successful year of fundraising to extend Harefield's intensive care unit by six state-of-the-art rooms and a brand new scanner centre, funds raised sailed past the £1 million mark. Several large charity events, a series of 'talks and tours' and hundreds of supporters taking on their own fundraising challenges meant the charity was well on its way to meeting its substantial target.
One Gene, All the Difference 
Raising £500,000 to expand Royal Brompton's genetics and genomics testing service
In June 2016, the charity launched its appeal to expand the clinical genetics and genomics testing service for families showing signs of inherited heart and lung conditions. By the end of March 2017, £276,000 had been raised and the NextSeq550 sequencer purchased enabling more efficient testing for both cardiac and respiratory conditions. 

Dr Deborah Morris Rosendahl, head of clinical genetics, said: "The charity's support has enabled the continued success of the service, which is so critical for patients and their families." 
The Patients' Fund
Making £100,000 available annually for staff to nominate projects that will benefit patients 
As part of this appeal, the charity raised funds to help transform the children's play area at Royal Brompton Hospital into an exciting, colourful and interactive space for children, adolescents and their parents to enjoy. for more details.
rb&hArts
Providing £128,000 annually for this innovative arts programme 
Charity funding helped boost patient participation in arts and music activities to around 5,000. rb&hArts introduced 'Vocal Beats' – participatory music-making and beat-boxing activities for young patients – and digital artwork to its programme, while mainstays including 'Singing for Breathing' went from strength to strength. 
Find out more about the work of rb&hArts in 2016/17. 
A new website for the charity 
Royal Brompton & Harefield Hospitals Charity redeveloped its website in early 2017, providing a far more user-friendly platform for staff to sign up to events and learn more about the charity's work.
Visit: www.rbhcharity.org
Highlights for 2016/17: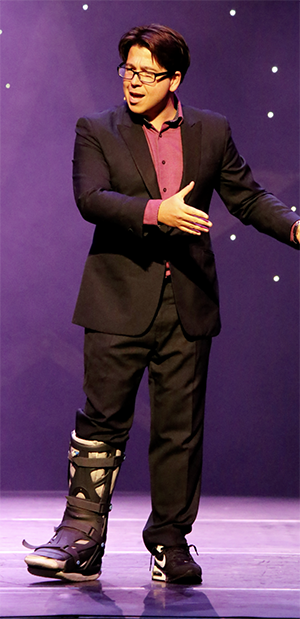 100 Hearts Comedy Night: 1,400 comedy fans and 20 comedy stars, including Michael McIntyre and Rowan Atkinson, raised £29,000to help expand Royal Brompton's genetic testing service.
Grand Canal Challenge: 148 cyclists, runners and walkers took on 26 miles of canal towpath and raised £41,500 to benefit patients at both hospitals.
Don't Break a Beating Heart campaign march: three hospital charities collaborated to organise a 2,000 strong march against the proposed closure of Royal Brompton's congenital heart disease services.
35th Annual Harefield Fun Run and Family Day:1,000 attendees including 30 transplant patients raised £46,000 for the redevelopment of Harefield's intensive care unit.
(Image right: 1,400 comedy fans and 20 comedy stars, including Michael McIntyre and Rowan Atkinson, raised £29,000 to help expand Royal Brompton's genetic testing service)