Our charities
We have an incredible community that support and further the work we do in providing the best possible care for our patients. Our charities support the work we do, fundraising for many projects within the hospitals. They also help to enrich the lives of our patients during their time with us, and at home. 
Find out more about our charities, and how you can support them
rb&hArts
rb&hArts is an innovative programme run by Royal Brompton and Harefield hospitals. Through the programme, we improve patient experience in clinical environments, as well as enhancing the well-being of our staff, patients, visitors and local communities around each of the hospitals.
Find out more about rb&hArts and upcoming events and workshops below. 
You can follow rb&hArts on Twitter, Instagram, Facebook and YouTube. You can also contact us by calling 020 7352 8121 ext 84087 or emailing arts@rbht.nhs.uk
You can also buy rb&hArts merchandise from our online shop
Sign up for our monthly e-news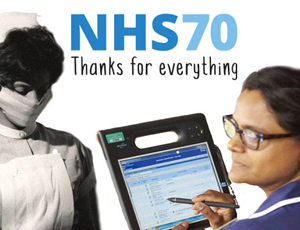 A commemoration of the history of care provided in our hospitals to mark the 70th anniversary of the NHS, delivered thanks to the Heritage Lottery Fund leading to a new permanent commission by Carrie Reichardt.
Ceramic artwork suggestive of the Mediterranean sun and sea by artist and ceramicist Emily Gardiner for Harefield transplant patients #Harefieldceramic
Crafternoons
We work with artists and craftisans to run monthly 'crafternoons' and participatory workshops.
Contact arts@rbht.nhs.uk to register your interest or download the current programme for 2019's workshops (PDF, 423KB) 
Singing for Breathing
Weekly workshops to learn breathing techniques, release physical tension, meet new people and have fun.
Find out more about Singing for Breathing.
Commissions
We work with artists and in collaboration with departments to improve clinical spaces, and enhance the patient experience in the hospitals. We also manage a collection of 1,200 pieces of art that are displayed in patients' areas and across the hospitals. Find out more about our commissions
Exhibitions
rb&hArts manages temporary exhibitions in a number of public spaces across the hospitals - the coffee shop and 3rd Floor in Sydney Wing, and Hungry Hare and ReBeat gallery in Harefield.
Vocal Beats
Two days a week on the paediatric ward, lead music facilitators Heather McClelland and Stac accompanied by beatboxers Bellatrix and Mc Zani, take young inpatients on a musical journey. The project aims to enhance levels of wellbeing, music skills and confidence. It is funded by BBC Children in Need, Brompton Fountain and Youth Music. To find out more, see the year two report (PDF, 182KB).
Musicians in residence
Musicians Adrian Garratt and Stac Dowdeswell provide live music on our adult wards each week. 
Find out more about our musicians in residence programme
rb&hArts logo
The rb&hArts logo is designed by artist Steven Appleby, who also created the artwork in the Royal Brompton Centre for Sleep.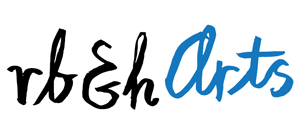 Support the rb&hArts programme
Donate
We are supported by a range of trusts, including Royal Brompton & Harefield Hospitals Charity, as well as individual donors.