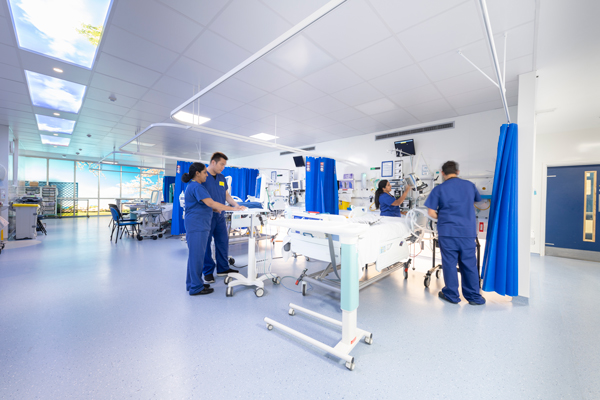 In November 2017, plans were announced to revolutionise cardiovascular and respiratory services for patients through a partnership between the Trust and King's Health Partners. 
Our vision
King's Health Partners is the Academic Health Sciences centre comprising: 
Guy's and St Thomas' NHS Foundation Trust
King's College Hospital
South London and Maudsley NHS Foundation Trust
King's College London.
Together, we have a vision to create a London-based powerhouse in heart and lung medicine and research, bringing together specialist skills and expertise from all of the organisations involved to create a centre of excellence for current patients and future generations. Our plans include a new, purpose-built clinical academic facility, based on the St Thomas' Hospital and Evelina Children's Hospital site. 
The partnership would also provide substantial investment to other sites within the organisations at King's College Hospital and Harefield Hospital, to support a new clinical network for patients across the south of England.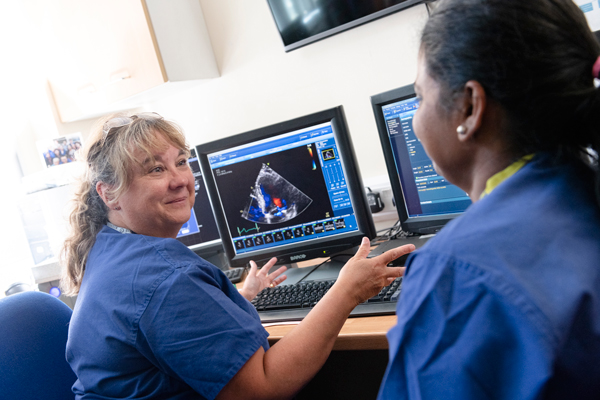 This exciting opportunity would:
Deliver world-class clinical services from before birth through to old age for common and rare conditions on a local, regional, national and international level, offering new treatments;
Enable the organisations involved to deliver best practice care in modern facilities, making the best use of NHS estates
Provide a large-scale service for adults and children with heart and lung conditions, offering outstanding outcomes and sustainable care within a collaborative network;
Allow the organisations to cement their place at the forefront of UK health research and build strong industry and commercial partnerships; and 
Train the next generation of clinicians and researchers, thorugh extensive education including national and international training.
The benefits
We believe there is the potential to transform heart and lung disease treatment and research in the UK. Our ambition is to reap the benefits of collaboration by working together across all cardiac and respiratory specialist services for adults and children.

This would be a UK first in terms of the scale of the partnership and the clinical, education and research benefits it could provide, rivalling the world's largest centres, and becoming the most advanced cardiovascular and respiratory health system in Europe. 

Bob Bell, Chief Executive of the Trust