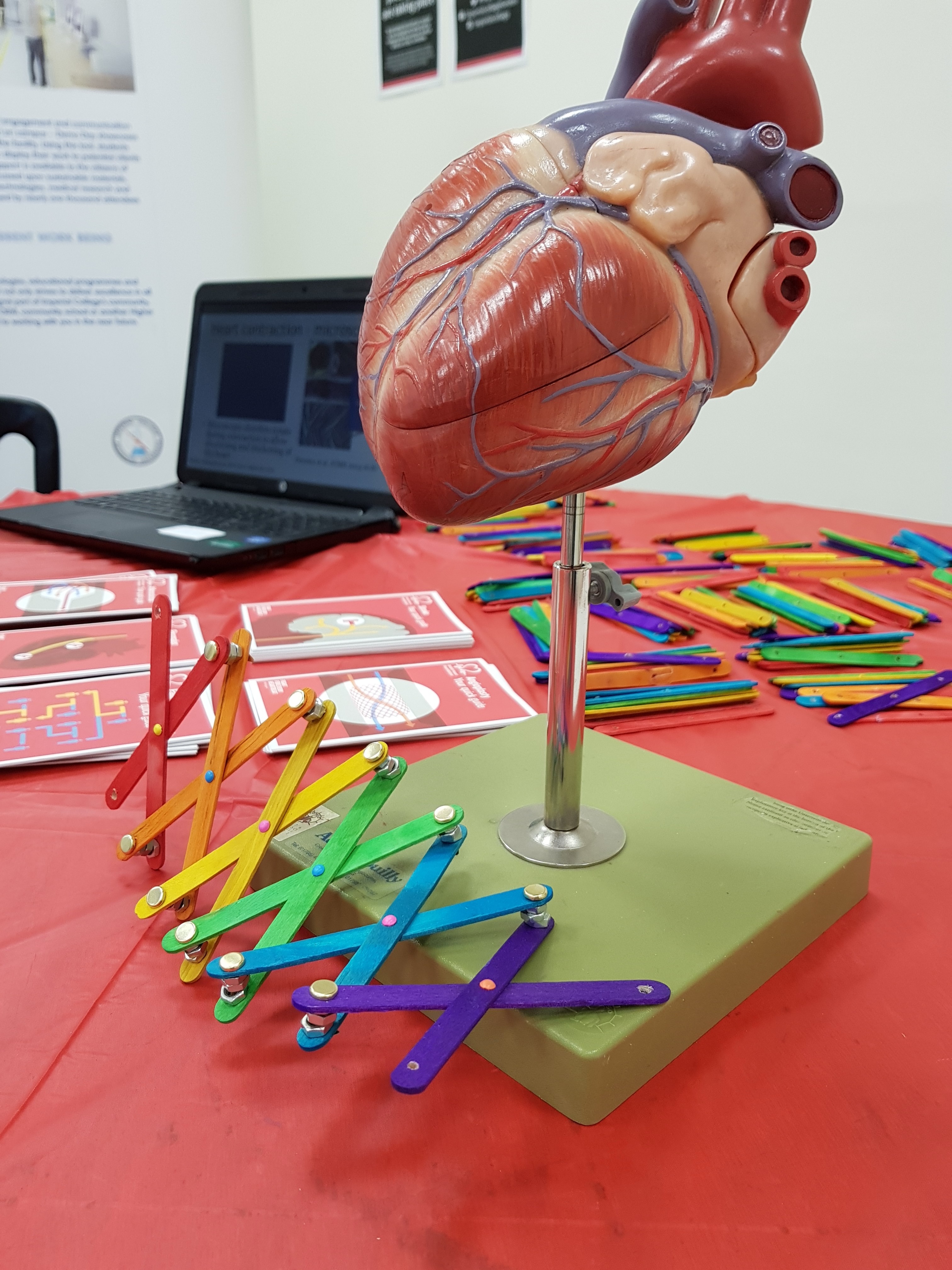 A photograph showing a heart model and brightly coloured lolly-sticks has been crowned as the winning photo at the Trust's inaugural research photo competition.
The competition was launched to celebrate the power of photography in being able to communicate research and make science accessible to a wider audience.
Staff from across the Trust were invited to submit a photo of what research means to them. Submissions that were received included everything from cells under the microscope to more abstract word association arrangements.
So, what exactly do multi-coloured lolly-sticks and a heart model have in common?
Well, according to Dr Andrew Scott, a physicist working in the imaging department, the photo shows how a lazy tong model was used to explain to visitors about research into the microscopic changes that take place in some heart conditions. The image was captured by Dr Scott as part of a public engagement event hosted at Imperial College's White City campus. 
"I'm very happy that the judges selected my photo. I would like to acknowledge Dr Philip Kilner and Dr Sonia Nielles-Vallespin who came up with the original twisted lazy tong model, and Margarita Gorodezky who helped make the models at the outreach event where I took the photo." Dr Scott said.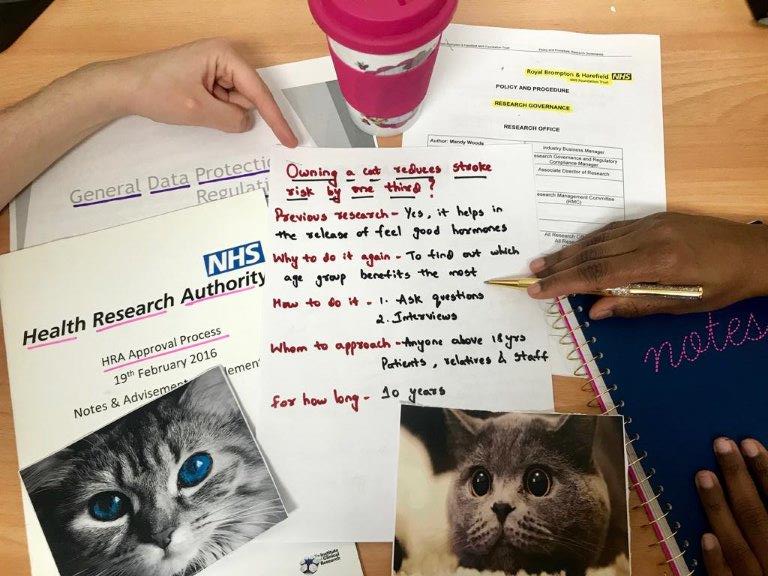 Dr Scott and his team work as part of the diffusion tensor cardiovascular magnetic resonance (DT-CMR) team at the Trust. Their research focuses on developing techniques that allow clinicians to examine the beating hearts of patients at a microscopic level using an MRI scanner. The methods allow them to measure how the arrangement of heart muscle cells changes in a wide range of conditions.
Second place was awarded to Mahitha Gummadi, a researcher in the pulmonary hypertension team, who submitted a photo titled "Where research starts". Her photo aimed to give audiences a glimpse of what happens behind the clinic visits, lab work, and data analysis that is usually associated with research. 
"It shows how a research question can be constructed from an idea or a simple observation. And we're pleased the judges could see that." Mahitha said.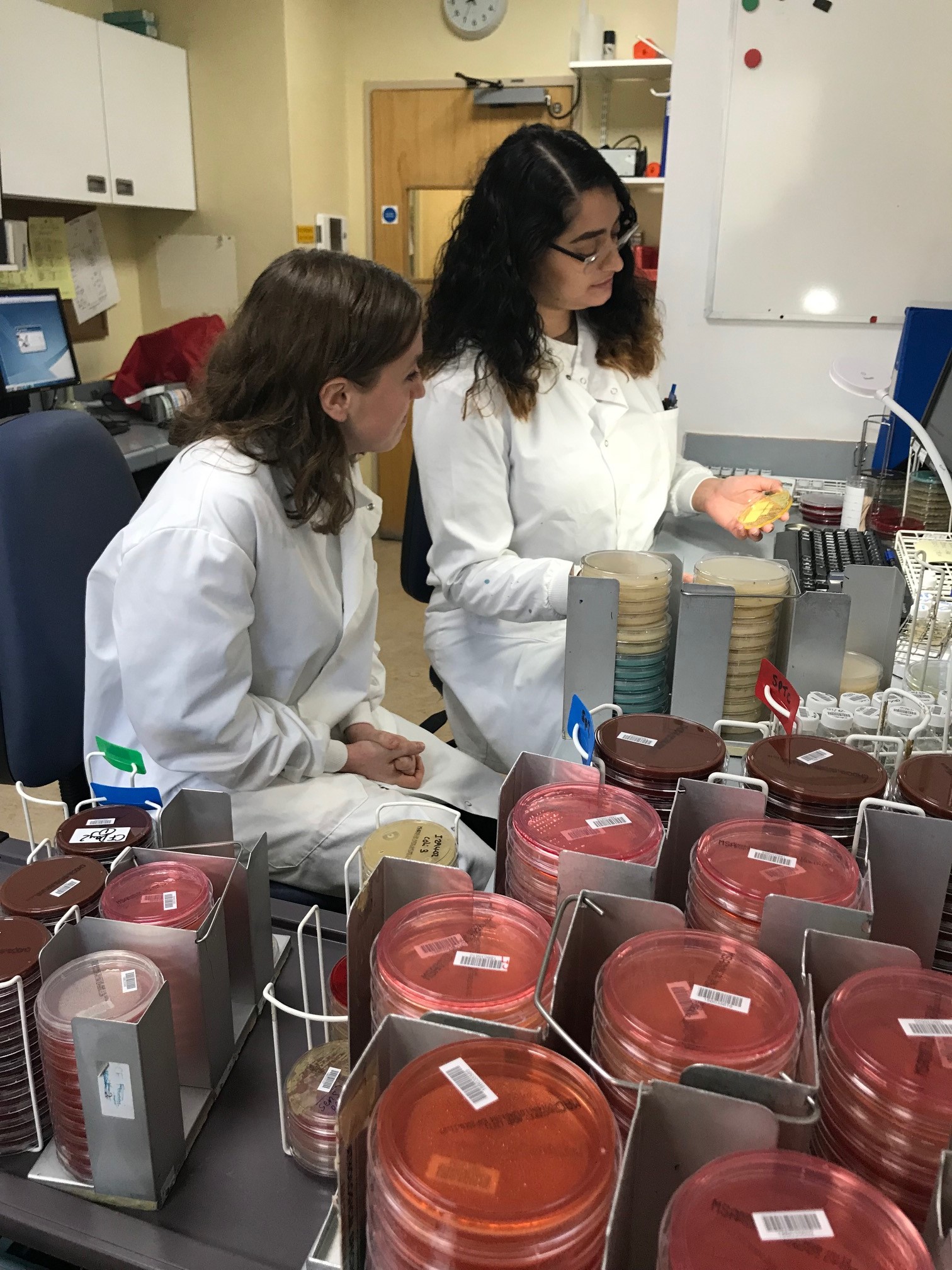 In third place is a photo titled "Reading the plates" taken by Lucy Everett, Lead Matron for Infection Prevention and Control, and shows a biomedical scientist showing an intern from Boston University how to read a microbiology culture plate. 
The photos were judged by a specially selected panel of judges that included a patient, researchers and other staff from the Trust and will be used as part of Trust research promotional activities throughout the year.