A food allergy expert at Royal Brompton and Harefield hospitals is set to be honoured for her work by the American Academy of Allergy, Asthma, and Immunology (AAAAI).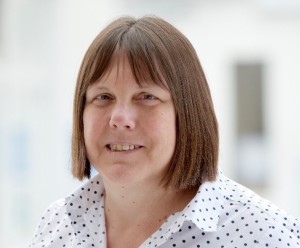 Dr Isabel Skypala, a consultant allergy dietitian and clinical lead for food allergy in the asthma and allergy group at Royal Brompton Hospital, has been named the 2022 recipient of its Allied Health Professionals Recognition Award.
Dr Skypala has been recognised for her commitment to training and mentoring dietitians and healthcare professionals in adult food allergy.
"This award recognises Dr Skypala's continuous dedication to education, while being a mentor to not only dietitians but other healthcare professionals in (adult) food allergy," said Dr William W Busse, Chair, AAAAI Awards Committee.
"The research she has done is an invaluable contribution to the International Network for Diet and Nutrition in Allergy (INDANA)."
Dr Skypala described the award as "a great honour which reflects the growing recognition of the importance of dietitians working in the allergy specialty".
"This award reflects the tremendous support of all my allergy colleagues, especially Professor Stephen Durham, but also the teams at Royal Brompton and Harefield hospitals, where I have been privileged to work for many years."
She will be presented with the award at the AAAAI Annual Meeting in Phoenix in February next year.