Close collaboration between clinicians from Royal Brompton Hospital and Evelina London Children's Hospital, part of Guy's and St Thomas' NHS Foundation Trust, has saved the life of a new-born baby with a rare congenital heart disease. After making a diagnosis while in the womb, clinical teams were able to perform life-saving surgery on the baby boy just hours after being delivered. Seven months on, baby Leo is thriving, thanks to the joint efforts of specialists across the hospitals.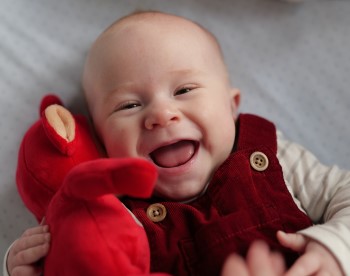 Leo was born with total anomalous pulmonary venous drainage (TAPVD), a rare congenital heart disease where the veins that carry oxygenated blood from the lungs do not connect to the heart properly. A problem with his heart was suspected at the 20-week pregnancy scan and Leo's mother was referred to Royal Brompton Hospital's fetal cardiology unit, where Dr Laura Vazquez-Garcia, consultant fetal and paediatric cardiologist, diagnosed him with TAPVD.
As Leo's fetal echocardiogram showed cause for concern  from very early in the pregnancy, Dr Vazquez-Garcia wanted to see his lungs and blood vessels in more detail before he was born. Having a close relationship with paediatric and fetal cardiology colleagues at Evelina London, Dr Vazquez-Garcia referred Leo´s mother to the fetal cardiac MRI service there, currently the only one in the world using 3D MRI technology.
Dr Vazquez-Garcia said: "It can be difficult to know which babies with TAPVD will need an operation immediately after birth based on ultrasound scans alone and having additional information regarding the status of the lungs is very helpful to plan the immediate postnatal management. Additionally, the new 3D MRI technology at Evelina London has enabled us to also see the blood vessels in more detail, which is particularly useful for the cardiac surgeons performing the operation."
Based on his fetal 3D MRI scans, clinicians across both hospitals agreed that Leo was likely to become very unwell soon after birth and would need immediate surgery. A multi-disciplinary team arranged for him to be delivered at St Thomas' Hospital, with Mr Guido Michielon, neonatal cardiac surgeon at Royal Brompton Hospital, present and ready to operate as soon as it was needed. Just hours after Leo was born, he had the procedure.
Mr Michielon said: "I am happy and proud to have been part of the team that cared for Leo. It was a great example of what we can achieve when we work together. My thanks to everyone involved."
Dr Vazquez-Garcia added: "I'm very pleased that Leo is doing well. By sharing expertise and technology with Evelina London, we've been able to give Leo the best chance at good health."
Dr David Lloyd, the paediatric and fetal cardiology consultant at Evelina London who worked with Dr Vazquez-Garcia, commented: "It's wonderful to see Leo doing so well. Collaboration enables us to give the best possible care to babies and their families."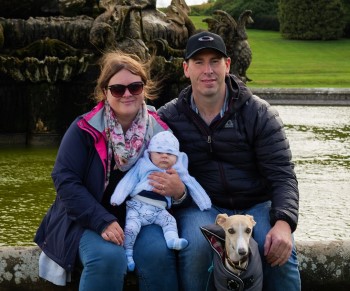 Leo's mother, Laura, said: "We feel incredibly lucky that Leo's condition was picked up. No-one wants to have that diagnosis, but for Leo it might have been a completely different story if his condition hadn't been picked up before he was born. This has saved his life and given him a better life.
"We've benefitted from this great partnership with specialists at Royal Brompton and Evelina London. We appreciate so much what all the doctors and nurses have done for Leo and us during this past year. We could never thank them enough.