Royal Brompton and Harefield Hospitals' arts team, rb&hArts, transformed the new Diagnostic Centre with art commissions, pushing the boundaries of healthcare design and prioritising wellbeing for patients and the staff guiding their recovery. 
Planning and construction started on the state-of-the-art Royal Brompton Diagnostic Centre in London in 2019, with the rb&hArts team working closely with the teams involved and patients to commission a series of installations to benefit the clinical environment but also improve and enhance the patient experience.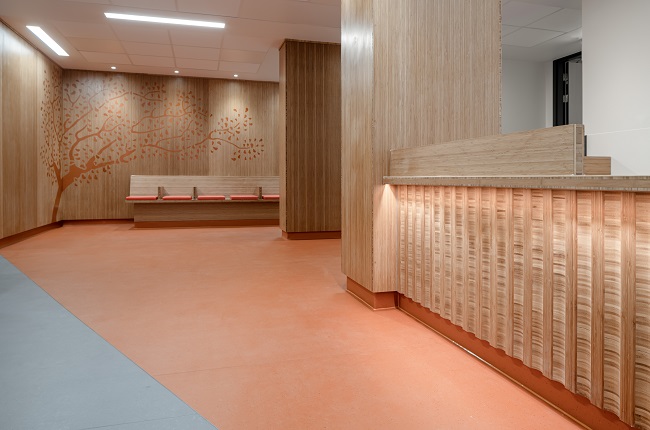 Murphy Philipps Architects and Kier Construction offered the team a blank canvas to deliver an arts and interior design strategy co-designed with patients to help generate a calm and comforting experience for patients. 
The Royal Brompton Diagnostic Centre, which opened its doors to its first visitors on January 17 this year, provides cutting-edge imaging services to help diagnose heart and lung disease cases. It expands clinical services, improves patient experience, and enhances staff research, education, and training programmes.
rb&hArts worked with Between Art and Technology Studio (BAT), artist Enya Lachman-Curl, research-based artist David Lemm and illustrator Rumbidzai Savanhu to create impactful designs that would form a sense of identity and place.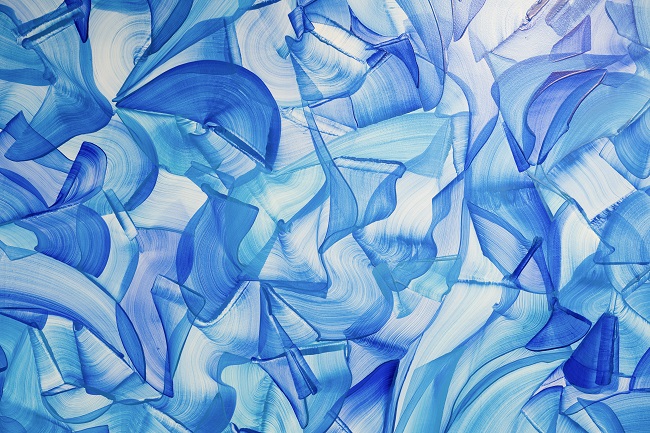 Karen Janody, rb&hArts' manager and project lead, said: "The pieces we commissioned aimed to bring the outside in. We wanted to create a holistic centre, using the healing power of nature and biophilia, to enhance the experience for our patients and lowers stress levels for patients coming in for tests." 
The rb&hArts team recently won a Highly Commended Art & Interior Design Award at the European Healthcare Design Congress for the Diagnostic Centre. The award recognises professional excellence in the design of healthcare environments in Europe and worldwide.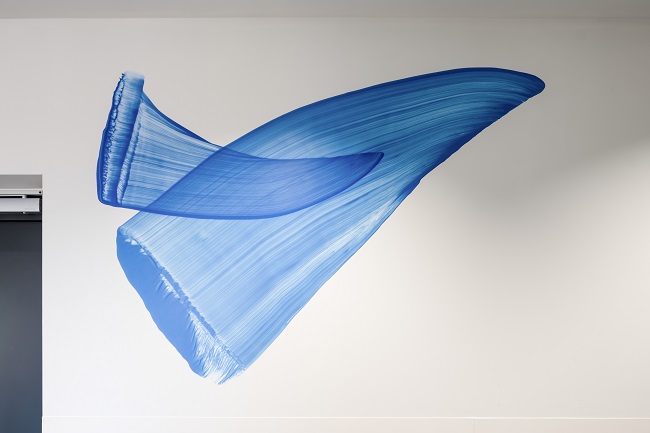 The organisers, SALUS Global Knowledge Exchange with partners Architects for Health, state that the awards aim to set new standards in creating healthcare environments that promote health and wellness. Those standards include supporting the delivery of treatment and care and embedding quality improvement in accessible, economic, and equitable ways. 
On winning the prestigious award, Janody said: "We are very proud to be pushing the boundaries of what is expected and possible in healthcare design while creating positive emotions in patients and staff. The artists, patients, and everyone involved enjoyed creating this biophilic and heritage journey together, and the result demonstrates high levels of care and compassion."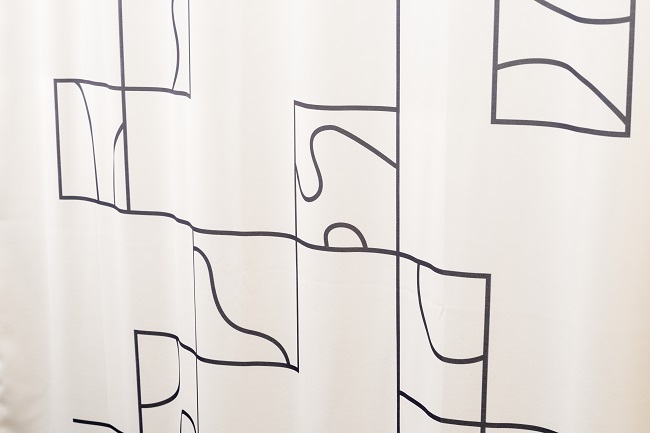 Stakeholder engagement was core to delivering each commission. Throughout the design stages for each project, and delivery, the team consulted with patients, staff, and community members to ensure that the artworks enhanced the experience of those who regularly frequented the building. 
Colour was central to each artist's brief, with each modality defined by a specific calming colour to help identify clinical spaces; biophilia, to bring nature into the heart of the building given its wellbeing capabilities; and the importance of reflecting Royal Brompton's rich heritage.  
Piece by Piece
A Warm Welcome – Between Art and Technology Studio (BAT)
BAT studio, a design company, was commissioned to design a series of spaces throughout the building with a primary focus on reception areas and waiting areas comprising furniture such as desks and chairs. Working closely with the clinical teams, BAT produced exceptional interiors using various sustainable materials such as bamboo. The company fashioned warm spaces with character, using soft natural materials that included organic motifs to evoke positive perceptions and help reduce anxiety in patients and visitors. 
BAT drew on their interests in combining digital and hand-crafted techniques, working with computational designer Adam Heslop to develop algorithmically grown trees inspired by the cherry blossom trees surrounding the Brompton site.
"This project was exciting as the artists were entrusted with informing visitors' experiences in the building," said David Di Duca of BAT Studio. "We hope our contribution to the building will mean that visitors will have a more pleasant and relaxed experience than they might otherwise."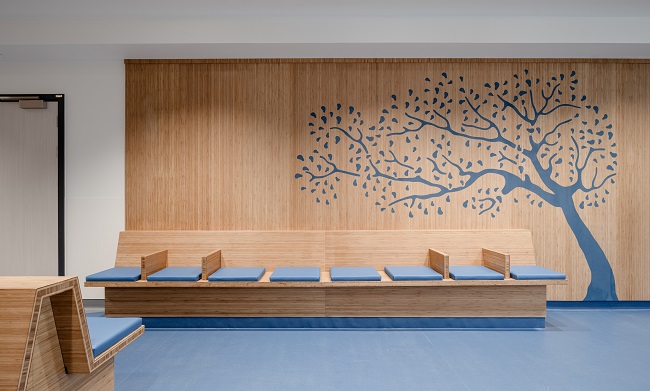 Nature-Led - Enya Lachman-Curl
The arts team commissioned Lachman-Curl to develop a 'wayfinding strategy' by creating a series of eye-catching motifs that would guide patients and visitors around the building. 
Lachman-Curl's colourful and recurring motifs, using greens, blues, and coral earth tones, lead each patient on their journey throughout the building. A series of brush strokes have been positioned throughout the corridors and on signage to help patients navigate their way around the building. On each floor, patients are greeted by large hand-painted murals in the waiting areas affirming their arrival at each stage of their clinical journey. When designing her creation, Lachman-Curl was inspired by biophilic design, which uses natural forms to stimulate positive feelings and reduce stress through an innate 'love of nature. She commented on her design: "I'm interested in how the environment affects our mental and physical health. The brief was about how biophilic design can aid a healing environment because my work is rooted in this way of thinking. I really latched on to creating a more restful experience for patients."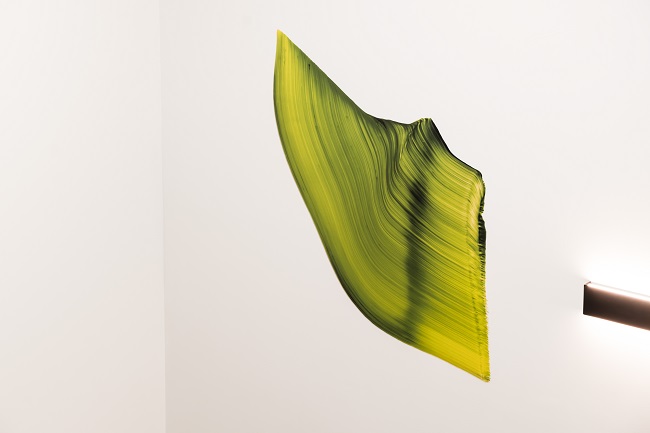 'Windowing' - David Lemm
David Lemm is a visual artist based in Edinburgh. 
David Lemm considered biophilia, the heritage of Royal Brompton Hospital and the local environment when creating his design. His piece, a series of linear motifs, greets patients on the glass wall at the main entrance at the front of the building and features on curtains in clinical rooms. Waveforms and scientific diagrams visually inspired Lemm's piece; the linear motifs respond to imagery produced during the scanning sessions and investigations into the area surrounding the hospital, including bark from local trees and fragments of maps. A patient commented on his piece: "The windows are quite amazing. I could take them home. I would love that."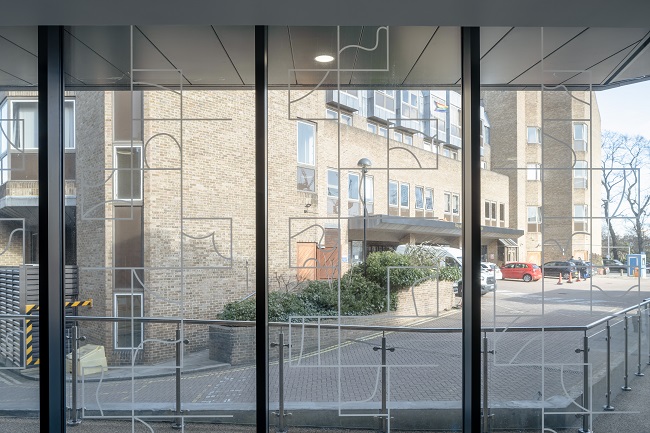 Welcome to our Worlds
Rumbidzai Savanhu is an illustrator from Zimbabwe; she is a research-based artist with a strong sense of colour and pattern.
Rumbidzai Savanhu's wall-based designs for the paediatric waiting area on the first floor show imaginary worlds brought into being with young patients from Royal Brompton Hospital aged 13 to 25. Rumbidzai worked with a group of patients through a series of virtual workshops to storyboard and develop ideas from initial draft sketches to final drawings. The ideas generated through the workshops were amalgamated into the final installation.  
Savanhu said: "Knowing that for years to come, young people will be using this space fills me with so much joy. It's the culmination of eight weeks of hard work and dedication, and I hope this piece will make someone's time at the hospital a little less lonely and scary. It's all because of the hard work and dedication of the young people who participated in these workshops". 
Bradley, one of the participating young patients, says: "Being taught how to shape my ideas, starting with thumbnails, has helped me to develop my skillset and to be able to tackle larger projects with confidence. Getting the opportunity to do this with great people, like the Arts team, Rumbidzai (Rumbi), and fellow hospital patients was a real bonus." 
Photos: Simon Kennedy