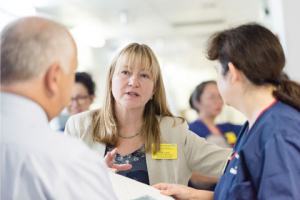 We are aware that some websites are claiming to be recruiting on our behalf. If you see anything like this or have any concerns about the legitimacy of a job advertisement, please call our recruitment team on 0207 351 8121 so we can deal with it immediately. 
Non-Executive Director
Location: London
Salary: Remunerated 
Vacancy expiry date: 21 October 2019
Interview date: Starting from 4 November 2019
We are seeking to appoint an individual with deep expertise in strategic property matters to chair our property sub-committee of our Board, based at Royal Brompton Hospital. You will be responsible for the Trust's real estate development strategy, including assumptions and methodology with regard to compliance, legislation and best practice. You will also ensure processes are followed and, if appropriate, recommend the Trust's investment and funding strategy, in addition to supporting the Trust Board.
You will need to have experience as a senior leader, with expertise in strategic property matters to provide additional balance to the existing Board of Directors. You will also need to be educated to a post graduate level, with strong intellect and have a deep commitment to innovation. Excellent communication skills, high ethical and professional standards and the ability to develop high level relationships are essential.