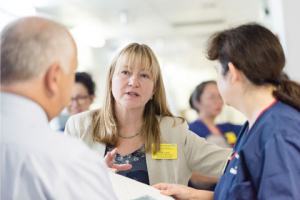 We are aware that some websites are claiming to be recruiting on our behalf. If you see anything like this or have any concerns about the legitimacy of a job advertisement, please call our recruitment team on 0207 351 8121 so we can deal with it immediately. 
Finance Manager
Location: London
Salary: £45,000 to £50,000 p.a.
Vacancy expiry date: 23 August 2019
This is an exciting opportunity for a bright and motivated accountant to step into a lead finance role for the charity division for six months on a fixed-term basis, based at Royal Brompton Hospital.  You'll work closely with the CEO of the Finance division providing a high quality monthly reporting and business support service. 
You'll be a qualified accountant (CCAB or CIMA) with strong management accounting, information and communication skills. Acute NHS hospital experience is required as well as a professional and positive attitude. 
---
Management Accountant
Location: London
Salary: £29,056 to £36,134 p.a. inc HCAS
Vacancy expiry date: 1 September 2019
We are looking for an enthusiastic and motivated accountant to join our heart division, based at Royal Brompton Hospital. Working closely with the deputy finance manager, you will be supporting the team to delivery monthly financial reporting, as well as forecasting, costing and budget setting for the Trust. 
You will have experience working in a finance function, an ability to work with large volumes of data, and be an excellent team player. You will also be currently studying, or seeking to study, towards a professional accountancy qualification.