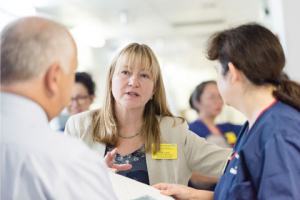 There are currently no vacancies in this department, check back regularly for updates. 
We are aware that some websites are claiming to be recruiting on our behalf. If you see anything like this or have any concerns about the legitimacy of a job advertisement, please call our recruitment team on 0207 351 8121 so we can deal with it immediately. 
Radiology Research Data Manager - Imaging
Location: Royal Brompton Hospital, London
Salary: £29,056 - £36,134 pa inc HCAS
Vacancy expiry date: 12 July 2020
An excellent vacancy has arisen for a highly motivated and enthusiastic individual to join our radiology department, based at Royal Brompton Hospital. You will work closely with a team of research active consultant radiologists to assist with data collection and processing, as well as engage in a variety of research projects within the department.
You will have excellent interpersonal skills, be able to critically analyse and interpret data, and be familiar with managing and translating datasets, though will be given.