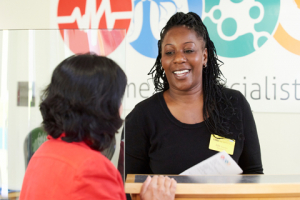 ---
Administrator - resuscitation team
Location: Royal Brompton Hospital 
Salary: £26,365 - £28,988 pa inc HCAS
Vacancy expiry date: 02 May 2021
An exciting opportunity has arisen for an experienced, reliable, well-motivated and organised administrator to join our progressive resuscitation team, based at Royal Brompton Hospital.
You will provide essential admin support to the team of resuscitation officers in their education, training, audit and patient safety work programmes. You will act as the main point of contact for all resuscitation course-related enquiries. In addition you will also provide administrative support to the MSc Cardiorespiratory Nursing Programme.
You may be required to work without direct supervision so you will need to be able to problem solve and use your initiative to ensure the smooth running of our services. You may also be required to work occasionally at Harefield Hospital.
You will have excellent communication, organisational and IT skills. You will create and maintain professional and responsive 'front of house' operations, incorporating excellent customer service at all times. You must be able to manage competing demands and have a helpful, flexible and focused approach to the role.