Ward Administrator
Location: Royal Brompton, Chelsea 
Salary:  £27,157 - £29,858 pa Inc. HCAS
Vacancy closing date: 24 April 2022 
An excellent opportunity has arisen for an enthusiastic, caring and organized administrator to join the ward administration team within the Heart Division.
You will be working with the Matrons, Ward managers, Nurses and Doctors and other administrators on a daily basis, to ensure that there is appropriate administration support within the Heart division. This will include admitting and discharging patients on the hospitals patient admission system, booking outpatient appointments, transport and liaising with other departments in the hospital to ensure that the patient journey is efficient and stress free and general administration needs.
The ideal candidate for this role will have excellent interpersonal skills, be caring, strong communication skills, excellent attention to detail and will have experience in a busy office environment working proactively and using your own initiative.
---
We are aware that some websites are claiming to be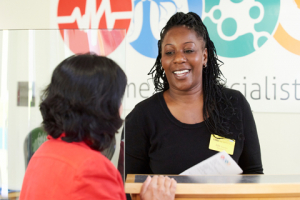 recruiting on our behalf. If you see anything like this or have any concerns about the legitimacy of a job advertisement, please call our recruitment team on 0207 351 8121 so we can deal with it immediately.