Royal Brompton & Harefield NHS Foundation Trust is marking International Women's Day, a global day celebrating the social, economic, cultural and political achievements of women.
We spoke with eleven women working across both sites about what the day means to them, where they draw inspiration from, their career highlights and challenges and how we can nurture the next generation of women in healthcare.
What does IWD mean to you?
Nishanie Ramsaroop is a Patient Advice and Liaison Service (PALS) and Bereavement Officer. Her team offer advice, information and support to patients and their relatives who have questions about the service and care they are receiving.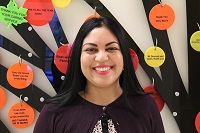 She says: "International Women's Day is a day to reflect on the achievements of women all over the globe who have paved the way for an equal society. It is also a day to focus on the vision and transformation for the future.
"Women have made an enormous contribution to the NHS throughout history and make up such a large percentage of the current workforce. It is an exciting time, and I am pleased to see we are recognising that women have so much to offer and are a great resource."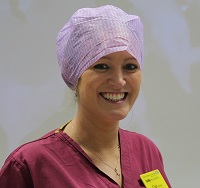 Theatre Service Manager Clair Mullins, who oversees Harefield Hospital's operating theatres, echoes this:
"It's an opportunity to reflect on how far women have come – from a place where their voices were not heard to a place where women are now very much equal, active contributors and achievers within society. It reminds us that gender is not a decider when pursuing goals."
Nurturing women in healthcare
Our interviewees agreed there are fantastic opportunities for women in the NHS and that nurturing and mentoring peers plays a vital role.
Annamma Wilson is a nursing practice educator in the Royal Brompton respiratory directorate. She supports, coaches, mentors and teaches nurses, helping to increase levels of knowledge of nursing staff and supervise the care provided by the healthcare team.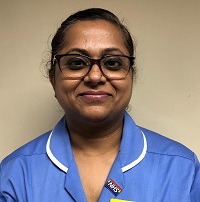 Annamma says: "I always loved teaching and am passionate about transferring my own knowledge and skills to others. Now in my role as a Practice Educator I can shape the future nursing workforce. The autonomy which comes with the role helps me to personalise my teaching and mentoring strategies according to my learners' learning capacity and style."
Clair says: "It is important to inspire, lead, motivate and encourage talent and ability when we observe it, and to generate self-confidence and belief in those who are lacking. It is so important to share the concept that anything is possible and anyone can achieve great things, regardless of gender.
"I feel very fortunate to be part of, to lead and to oversee such a dynamic and skilled team within the hospital. The work performed in theatres is of the highest standard, with the highest attention to detail required, and exemplifies the very best of team work (regardless of gender) to give our patients a safe and effective surgical experience."
Creating a supportive environment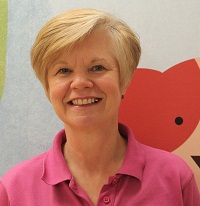 Dawn Fisher is a Play Specialist at Royal Brompton Hospital. She emotionally supports children and young people through play, preparing them for procedures using different mediums suitable for their age and learning capacity and supporting them through their admission until discharge.
Dawn believes that to progress and support women in their careers a commitment to flexibility and work life balance is necessary.
"Supporting women to return to practice as I did, offering them flexible hours and training so they can be both a mother and a healthcare professional, will help encourage young women to stay in the health care profession while keeping a healthy work life balance."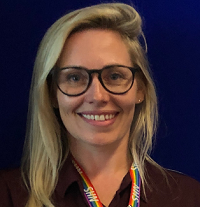 Senior Clinical Psychologist at Harefield Hospital, Dr Debbie Ford, supports cardio-thoracic patients from intensive care through to outpatients. She echoes the importance of women feeling supported to balance a career with other commitments.
"As with many women, with a young family and professional career, achieving a balance can be tough. However, I work hard to achieve this and adjust if the balance tips. I'm very lucky to benefit personally from my own trade as a psychologist!"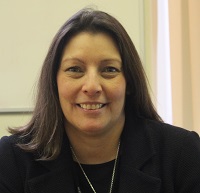 Clinical Technology Director Tracey Yarker is responsible for imaging IT, clinical engineering and research technology at the trust. Her role incorporates both clinical IT systems and medical equipment challenges. Tracey believes that opening up roles in technology to women will impact patient services:
"I am very proud and love working in clinical technology with a highly specialised workforce. I do feel if we increase numbers of women in the field of technology we will deliver a more balanced service for patients and clinical users."
Gaining inspiration from those around you
Our interviewees agreed there are fantastic sources of inspiration for women in the NHS, from both colleagues and patients.
Lucy Funnell, Digital Implementation Lead in the Trust's cystic fibrosis (CF) team, credits her peers with inspiring her to change career direction.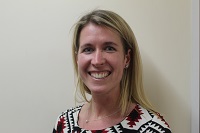 "By listening to what other women have achieved in their healthcare careers at a talk given last year, I felt inspired and excited to pursue new career options. Hearing first-hand the experiences of others has stuck with me.
"My other inspiration came from my old line manager. Her ambition, passion and drive always amazed me and there is a part of me that aspires to have the working attitude she did and carry myself in the same professional but approachable manner."
Nishanie takes inspiration from the staff and patients that cross her path on a daily basis: "I am surrounded by intelligent and talented women at work who are also kind, caring and supportive of others.
"I am inspired by the many people who walk through our doors every day who are positive in the face of adversity, grateful for the little things and hopeful that their situation will improve. For me this is the greatest reward."
Dr Nitha Naqvi is a senior paediatric cardiology consultant who cares for babies and children with all types of heart problems. 
Nitha says: "I believe I have the very best job in the world. I am a paediatric cardiology consultant at the internationally-renowned Royal Brompton Hospital, providing world-class inpatient and outpatient care. I care for the very sickest children with life threatening congenital and acquired heart disease, including newborn babies with large holes in their hearts or missing heart chambers, to teenagers with heart failure."
Like Nishanie, Nitha draws inspiration from those she comes into contact with every day: "I am surrounded by strong, hard working women in all parts of the healthcare system.  I am always inspired by the bravery of the mothers and fathers of the children I look after. Many of them are managing to care for a sick child and whilst also managing hectic, busy schedules of their other children, and holding down a job as well."
For Debbie, inspiration comes from those she knows both personally, and those on an international scale.
"I feel inspired by younger women and girls who have had the passion and drive to speak up and out about women's issues, or indeed global matters, even in the face of fear. Malala Yousafzai is just incredible.
"Closer to home, I take my inspiration from the women in my life, including my four-year-old daughter and my 14-year-old niece, who herself is a cardiothoracic patient. These are brave, feisty and kind young women, who make me incredibly proud every day!"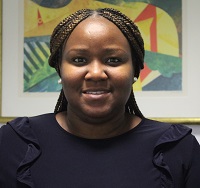 For recruitment team leader Abisola her mother, who passed away about five years ago, remains the major inspiration in her life. Abisola says: "She discovered her life's purpose as a doctor quite early and was deeply passionate about the care of her patients – she inspired my love for the NHS! Memories of her push me to do better in all that I am a part of and to 'live my best life' while doing so."
Personal and professional achievements
Professor S Yen Ho is a consultant cardiac morphologist, studying the structure of the heart to better understand congenital and pathological cardiac anatomy.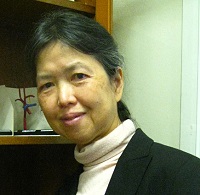 When asked what she is most proud of in her career, Yen cites the close collaboration with clinical colleagues who work with patients of all ages, from the foetus to adulthood. This collaboration enables better understanding to the intricacies of the heart's anatomy that underlies some heart rhythm disorders, influencing treatment strategies and ultimately improving clinical practice.
She is also proud of helping to establish the Leon Gerlis Museum of Cardiac Pathology and Morphology at the Royal Brompton Hospital in 2003. She says: "This is an invaluable educational resource of heart diseases, some of which are no longer seen in this country owing to advances made in treatments. I believe it is the only museum of this kind in the world!"
Clair takes great pride in relocating to a new country and overcoming the personal and professional challenges this presented: "I came to the United Kingdom with a very personal driver that had very little to do with work priorities and have been supported and encouraged to achieve something well beyond what I had ever hoped or thought. The most challenging parts of my journey have been overcoming a lack of self-belief and trying to encourage and spread positivity in a society that engages with negativity so easily."
For Lucy, her proudest moment has come from having the courage to change career direction from full-time clinical work to research.
"I was sceptical about leaving my old role for something I had never done before or even imagined I would be doing. However, looking back now I am also proud of taking that first side step, it has opened so many opportunities for me and was the starting block to where I am today.
"I am most proud of working in collaboration with the CF team and this patient group to look at how we can change our practice. This has expanded to working with a third-party technology company and the introduction of virtual consolations for adults with CF. I wrote my first application to the British Medical Journal awards body to get this service recognised and am thrilled that it's been shortlisted."
Making a difference
Our staff make a difference to patients' lives, and their friends' and families' lives, every day.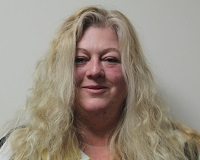 For Outpatient Services Manager Tina Kay it's the impact she has on those around her that is a great source of pride: "I get to work with a fabulous group of people who really care about patients and together make a difference to our patients and their care. I am most proud of the positive changes for both staff and patients that I have either been involved in or had the pleasure of making happen."
Tracey is responsible for imaging IT, clinical engineering and research technology at the Trust. She says: "My role impacts patients in many areas throughout the trust from critical care, wards, theatres and all diagnostic areas. It involves clinical data transfer from medical equipment to the clinical information system, patients' images from diagnostic tests across all of our radiology and cardiology imaging modalities to medical equipment management across the trust."
Dawn comments on the impact the play team's work has on young people's hospital experiences: "I feel privileged to be able to give young people the opportunity to feel empowered in making decisions surrounding their care and work hard to advocate their wishes to the wider multi-disciplinary team.
"I enjoy being able to provide the young people with a moment of normality, allowing them freedom to express themselves through art, music or a game of cards."
Debbie explains the impact of her work: "As a psychologist, we are trained in evidence-based models of psychological theory and therapy. We use these to understand, support and normalise what can be a really tough journey through our hospital. I thoroughly enjoy seeing the progress of patients, from pre-operation to recovery."
Nishanie says: "I see my role as smoothing the pathway for patients and their relatives by guiding and supporting people during difficult times and being a catalyst for change by representing the views of patients, so that service improvements can be made."
Abisola and her team are the first point of contact of any employee to the trust and aim to provide a professional, responsive and comprehensive recruitment service.
As she explains, "My role in the trust is crucial as all staff who are recruited will be providing direct patient care or providing support to those who provide direct patient care.
"I have worked in Recruitment within the NHS for about seven years and I get a lot of satisfaction from being in a role that can make a such a difference – employing the right people to look after our patients while connecting many to their dream jobs."
Continual progress
Tracey says: "Celebrating inspiring women will go a long way towards changing the balance within our society.
"I am very proud and love working in clinical technology with a highly specialised workforce. Through my career I have noticed women are under-represented both in technology roles and within senior management. I do feel if we increase numbers of women in the field of technology we will deliver a more balanced service for patients and clinical users."
Debbie is proud to be involved in schemes that seek to celebrate diversity and push for equality.  
"Being a psychologist within acute medical settings is less common. This, at times, comes with misunderstandings and judgements about my role. However, with fantastic colleagues, we can raise, highlight, and take action – which is why I joined the equality and diversity working group shortly after starting at Harefield Hospital in 2017.
Her proudest moments have been playing a leading role in projects that positively influence many staff, patients and families.
"I have been part of a team involved in implementing the NHS's Rainbow Badge scheme, representing LGBTQI+ staff and patients. I have also spearheaded and recently won an award, with my colleague, for our staff support projects."
Nitha has seen first-hand the impact that mentoring and development opportunities can afford.
"Winning the UK's top Asian woman's award recently, I have been impressed with the Women of the Future organisation and the NatWest Asian Woman Achievement Award Network Group, which find different ways of women supporting other women to make the most of their careers. I have been lucky that the Royal Brompton Hospital has a number of strong supportive women consultants who help younger women to excel."
Lucy believes there are a wealth of opportunities for women in healthcare, often lying outside traditional career progression structures: "Look beyond the current structure and pathways we see in healthcare today. Think outside of the box and away from the historic ladders of progression in your area of practice.
"There are vast numbers of opportunities outside of the junior to senior to lead ladder in career progression. I would encourage people to look at how the area their working in is changing or what opportunities there are to make changes to the way we deliver care and our practices."
Nishanie believes that inclusivity and finding common ground with peers and those around us is essential for continual progress. 
She says: "In terms of the future, what is important to me is that we need to start talking to each other and having important conversations. I believe that once we share our experiences, we find common ground, break down barriers and learn and improve ourselves as individuals and as a society.  I have personally seen how powerful this can be.
"For me, International Women's Day is about making a conscious effort that includes women, men, families, organisations working together and embracing all that we have to offer."
---
Follow us on Twitter and LinkedIn for more insights and stories from just some of the diverse, talented and unique women who work across both our hospitals.