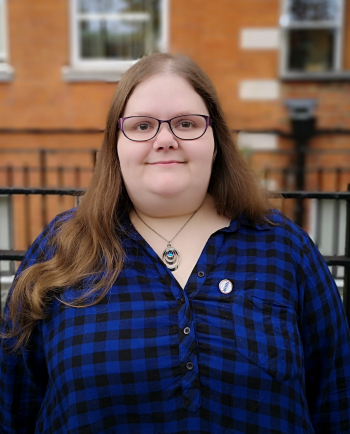 When Dr Sam Irving applied to become a training advocate for the National Institute for Health Research (NIHR), she knew she wanted to help other healthcare scientists and non-medical staff consider a career in research. 
Dr Irving is chief respiratory physiologist at Royal Brompton & Harefield NHS Foundation Trust and has been involved in research for several years. She is currently undertaking a NIHR clinical lectureship for her study looking at the use of the multiple-breath washout (MBW) measure in children with cystic fibrosis and other respiratory diseases.
"Research led by non-medical staff like nurses, allied healthcare professionals and healthcare scientists, is increasingly a priority for funders and Trusts, as they recognise our contribution to developing best practice and improving patient experiences and outcomes." Dr Irving said.
Thanks to her extensive personal experience of NIHR training awards, her application to become an NIHR training advocate was successful. 
Dr Irving will now help advise healthcare scientists and other non-medical staff at Royal Brompton & Harefield NHS Foundation Trust who are aspiring to do research, or are in the early stages of their research career.
She will also present at conferences and meetings, as well as providing one to one advice, to help promote NIHR academic research opportunities to healthcare scientists like herself in other Trusts.
"I'm delighted to be joining the NIHR advocates and I'm looking forward to expanding my role advising others about NIHR pathways for non-medical clinical staff.  I'm also the only patient-facing clinical scientist advocate, and I'm hoping that by advising the NIHR about the unique challenges we face as a professional group I can increase the number and quality of funding applications made." Dr Irving said.
However, Dr Irving's role will not only involve advising her fellow staff. She will be involved in identifying the factors that help facilitate and the barriers non-medical staff face, in taking up research training opportunities and feeding this back to NIHR to help influence the development of training policies and initiatives. 
The Trust is always a keen supporter of non-medical staff pursuing research careers and Laura Henderson, research development manager at the Trust, is delighted to see Dr Irving taking on this role. 
"Having Sam take up this position and act as an ambassador for clinical research is of huge benefit to the Trust and our early career researchers. In part, her role will complement that of the Research Office in identifying and promoting research funding and training opportunities." Laura said. 
If you are a non-medical staff member and would like up to date advice on the training options available to you within the NIHR, whether you are an aspiring researcher or you are already on a clinical academic pathway, please contact Dr Irving.
To read more about Dr Irving's experiences of working in research please read her International Women's Day Q&A.
To find out more about any of our research please contact us.