Biographical details of our executive and non-executive board members and non-board directors.
Executive members
Non-executive members
Directors (non-board)
Executive members
Robert J Bell, chief executive

Robert joined the Trust as Chief Executive in March 2005, from the William Osler Health Centre, Ontario, Canada, where he was president and chief executive officer. He has had over 40 years' international experience in hospital and health services management. He is Chairman of University Hospitals Association (UK) and a member of the Board of Directors of Imperial College Health Partners and the Institute of Cardiovascular Medicine and Science.
He has previously held positions as vice president Health Care and Life Sciences Market Sectors, Cap Gemini, Ernst & Young Canada Inc; partner at Ernst & Young and KPMG (Peat Marwick), Toronto; vice president, Hilton Universal Hospitals UK Ltd, London; vice president, International Services, Extendicare Inc (London and Toronto); executive director of District Health Councils in the Ministry of Health, Ontario; Treasury Board officer, Management Board of Cabinet, Government of Ontario; and systems engineer, Hospital for Sick Children, Toronto. He is a Bachelor of Applied Science in Industrial Engineering and a Master of Public Administration.
In 2014 he was appointed a visiting Professor of Global Health Innovations by Imperial College.
Jan McGuinness, chief operating officer

Jan McGuinness was appointed chief operating officer in 2018. Prior to this, she was director of patient experience and transformation, taking up the newly created post in April 2015 after having worked in healthcare over a number of years, including in three international settings, most recently in Canada.
She has held numerous senior roles, both clinical and non-clinical. These include director of operations for The Alberta Heart Institute, regional director of cardiac services for Vancouver and Fraser health authorities and at Bupa Cromwell Hospital in London where she focused on improving the patient experience.
Her particular areas of expertise include quality improvement, patient safety and project management related to design and transformation. 
Robert Craig, director of development and partnerships

Robert joined Harefield Hospital in 1995, having previously worked in community and general hospital services.
Following the Trust merger in 1998, he became site director at Harefield and, in 2001, deputy director of operations for the Trust.
Robert has also fulfilled the roles of director of governance and quality (2003 to 2006) and director of planning and strategy (2006 to 2009). In the latter post he was responsible for the Trust's foundation trust application. 
He was appointed to the role of chief operating officer in 2008 and director of development and partnerships in 2018.
Nicholas Hunt, director of service development

Nicholas is director of service development for the Trust and also site director at Harefield, a role he took on in 2006. He has worked at Royal Brompton & Harefield NHS Foundation Trust since its inception.
Mr Hunt began his career at Regional HQ, the forerunner of strategic health authorities. His subsequent career in NHS management has included both operational and strategic roles at a number of London hospitals. 
Richard Guest, chief financial officer
​​​​​

Richard joined the Trust as chief financial officer in January 2020 from EY (Ernst & Young) where he was a partner and UK health sector leader. 
After obtaining a BA and PhD in Physics, he worked initially for the consultancy Arthur D Little, and then the investment bank, Rothschild before joining Monitor, the Independent Regulator of NHS Foundation Trusts in 2009, where he was responsible for assessing Trusts for FT status, regulating financially challenged FTs and reviewing Trust mergers. He then joined EY in 2012 where he advised NHS Trusts on financial improvement, integration and collaboration, and capital schemes.
Richard is a trustee of Pathway, a charity focused on supporting homeless people in hospitals.
Joy Godden, director of nursing and governance

Joy is director of nursing and clinical governance at the trust. 
She was a staff nurse and ward sister for 15 years before joining the Trust in 1996 as the senior nurse in surgery at Royal Brompton Hospital. She worked in this position for six years before undertaking a secondment in a clinical planning role for a year.
On completion of the secondment, she was appointed general manager for respiratory medicine and then progressed to become divisional manager for lung services between 2004 and 2015. This role had a broad portfolio that included a number of corporate projects.
Dr Mark Mason, medical director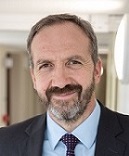 Dr Mark Mason is a consultant cardiologist at Harefield Hospital with expertise in coronary intervention, formerly the hospital's divisional director for heart. He was seconded to the role of medical director at the Trust in July 2019.  
Dr Mason is nationally recognised as a specialist in pacing lead extraction and has been a specialist advisor to the National Institute for Health and Care Excellence (NICE) on the use of laser sheaths to remove pacing leads.
Dr Mason has played a key role in developing the nationally acclaimed primary angioplasty programme at Harefield Hospital. He has also developed one of the busiest pacing services in the UK, delivering a complete range of pacing implantation and extraction techniques.
He is actively involved in developing innovative pathways to make smoother transitions between primary care and secondary/tertiary care, to improve the patient journey at both a local and regional level.  
He is also a member of the Pan-London Arrhythmia Group looking to improve both elective and emergency care of patients with arrhythmias.
Non-executive members
Baroness Morgan, chair

Baroness Morgan was made a life peer in 2001. She has served as minister of state in the Cabinet Office, political secretary to the prime minister and director of government relations at 10 Downing Street, Chair of OFSTED and board member of the Olympic Delivery Authority.
After serving as a local councillor and working as a secondary school teacher, Baroness Morgan worked for Tony Blair when he was leader of the opposition. Following the 1997 general election, she was appointed as political secretary to the Prime Minister and head of the Prime Minister's political office. She then served as minister of state in the Cabinet Office before returning to Downing Street as director of government relations. 
Since leaving government in 2005, Baroness Morgan has held a number of appointments in the public and private sector.  She was the Chair of OFSTED, the Office for Standards in Education, from 2011 – 2014 and sat on the board of the Olympic Delivery Authority for its six-year duration. She is currently a member of the House of Lords Science & Technology Select Committee.
Baroness Morgan has been a lay member of the Council of King's College London, since 2013, and was appointed vice-chair in September 2016. She is also a visiting professor for the Policy Institute there. 
Currently she is Chair of Ambition School Leadership (a UK education charity) and board adviser to Ark, which runs academies in the UK and works internationally in education.  She is a non-executive director of Countryside Properties PLC.
Ian Playford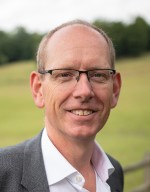 Ian has 25 years' experience in international real estate having worked previously as a Fund Manager for Aviva, an Investment Specialist at JLL, an International Property Developer at Parkridge and Group Property Director for Kingfisher plc.
In 2016-18 he was interim CEO of the Government Property Agency, a central body within the Government Property Unit set up to own and manage Central Government's £3b office, warehouse and science estate. He is currently Non-Executive Director for HM Courts and Tribunal Service (HMCTS), Chairman of Kingsbridge Estates Ltd, Chairman of Innovation Gateway Ltd, and Chairman of Ashfield Land. He has developed and executed strategies for the investment and management of capital across Europe, Russia and China and has managed senior stakeholders across industries including real estate, retail, and B2C operating and investment companies.
Luc Bardin

Luc was appointed to the Board in June 2015 and brings a wealth of experience in leadership and strategic transformation to the Trust. He spent many years in executive roles with BP plc, including group chief sales and marketing officer, CEO of multiple businesses, and CEO and founder of the "Strategic Accounts" division. He was a group vice president for 12 years and a member of the BP Downstream ExCo. His career in global business leadership spans 30 years and, alongside BP, he has worked for Burmah Castrol, Hoechst and Pechiney groups.
Since January 2014, he has been executive chairman of Strategic Partnering Ltd and THE Strategic Brand Ltd. He is the author of Strategic Partnering - remove chance and deliver consistent success, published in 2013 and THE Strategic Brand, published in 2017. Luc is an adjunct professor at Imperial College Business School, and has an MBA and qualifications in engineering, political science and finance.
Mark Batten

Mark is a recently retired senior partner at PricewaterhouseCoopers (PwC) and a chartered accountant. He has broad experience of corporate finance, restructuring, financial services and real estate. He has worked extensively with the UK & Irish Treasury on the restructuring of UK & Irish banking systems through the course of the financial crisis and with a number of other Government departments advising on various restructuring matters. He has many contacts within Government and financial regulatory authorities.
Mark is a non-executive director of Picton Property Income (a UK listed property company) and L&F  Indemnity (a professional indemnity insurer); he is also a senior advisor to UK Government Investments, part of HM Treasury. 
Mark joined Royal Brompton & Harefield NHS Foundation Trust in November 2017.
Simon Friend

Simon joined the Board in August 2017.  He was a chartered accountant and partner at PricewaterhouseCoopers LLP (PwC), where his career has spanned more than 30 years. He has extensive experience of finance and audit in healthcare, pharmaceutical and life sciences settings, leading the firm's Global Pharmaceutical and Life Sciences Industry Group, and was a member of PwC's UK and Global Board.
He has a depth of expertise in finance and audit, as well as a thorough understanding of governance across a range of sectors, technical rigour and board experience at the highest level. Simon is also a trustee and Chair, Community Services at Jewish Care, a charity providing residential and day care facilities and is a member of the General Council at the Royal Academy of Arts and on the Board of Bevan Brittan LLP, a Bristol-based law firm.
Dr Javed Khan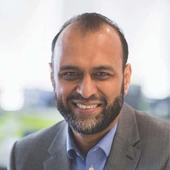 Javed Khan is chief executive of the charity Barnardo's, leading a staff of over 8,000 and more than 20,000 volunteers. He is a leading figure in the UK public and voluntary sectors, regularly advising government ministers, and is a high-profile contributor in the media and at national and international conferences. 
Javed began his career teaching in the West Midlands, and made rapid progress, becoming head of department, assistant principal and then director of development in a further education college. In 2015 he was awarded an honorary doctorate by Birmingham City University.
His previous roles include: chief executive at Victim Support, executive director, London Serious Youth Violence Board and director of education, Harrow Council. He has also been a member of the advisory board for the Children's Commissioner for England and on the governing body of Hounslow Clinical Commissioning Group.  He is currently a member of the Government's Grenfell Recovery Taskforce.
He has led and managed a complex range of multi-disciplinary teams, services, functions and resources, developing a thorough understanding of the management and delivery of customer-focused services.
Janet Hogben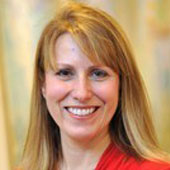 Janet brings a wide breadth experience to the Trust having worked at a senior level for a range of world-class companies. She started her career with BP where she spent 21 years, before moving to North American conglomerate Seagram as organisational capability director for Europe, Middle East and Africa.
After Seagram was taken over by Diageo and Pernod Ricard in 2002, Janet was invited to join Diageo's management team as HR director for global corporate functions. She later became the company's global talent and organisation strategy director.
Janet spent 10 years with the business, before leaving to become HR director for EDF Energy in the UK. She became responsible for a range of HR issues including health, safety and wellbeing.
Janet retired in 2017 and has since become a trustee of the Canal & River Trust. She joined Royal Brompton & Harefield NHS Foundation Trust on December 1st 2018.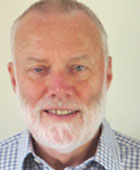 Until 2018, Peter was a consultant anaesthetist at University Hospital Birmingham and Honorary Professor at the University of Birmingham. He also undertook medical examiner duties. In the past, he has served on hospital boards in both executive and non-executive roles, and has a major interest in medical ethics and medical safety.
During his career he has served on a number of national bodies, such as the GMC and the Bar Standards Board, and from 2007-2009 as joint clinical lead for unscheduled care for NHS London.
Peter was also president of the Royal College of Anaesthetists (2002-2003) and chair of the Academy of Medical Royal Colleges (2002-2004). He established and chaired a Home Office ethics group to manage the ethical aspects of forensic DNA analysis (2008-2010), and more recently was the independent hospital consultant advisor to the two Mid-Staffs inquiries.
In 2014, he was appointed by the Home Office to lead an enquiry into forensic pathology services in England and Wales, and has recently led a review of 'age and the anaesthetist' for the Association of Anaesthetists of Great Britain and Ireland. Peter joined the Trust on 26 February 2019. 
Professor Bernard Keavney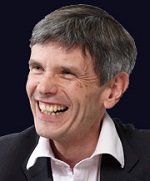 Professor Bernard Keavney comes to the Trust with twenty years' experience as a consultant cardiologist, specialising in the diagnosis and treatment of coronary artery disease, inherited cardiovascular conditions, and heart disease in pregnancy.
Currently British Heart Foundation Professor of Cardiovascular Medicine and a consultant cardiologist at Manchester University NHS Foundation Trust, Bernard's research career at the Universities of Oxford, Newcastle, and Manchester has seen him contribute widely to studies involving genetic cardiovascular diseases, including the first genome-wide association studies of congenital heart disease.
Bernard has served in several advisory roles in organisations such as the UK Biobank, the UK Government's 100,000 Genomes Project, and the Medical Research Council.
Directors (non-board)
Dr Richard Grocott-Mason, managing director, KHP-RBH Partnership
Dr Richard Grocott-Mason has been a consultant cardiologist for over 19 years. He was seconded to the position of managing director of the KHP-RBH Partnership in 2019, from his position as medical director of the Trust. In his new role, Richard is leading the transformation of clinical services to help deliver large scale care for patients with heart and lung conditions. 
Richard graduated from Jesus College, Oxford and St Thomas' Hospital Medical School, London, qualifying in 1986. He has been a consultant cardiologist since 1999, initially at Harefield Hospital and Hillingdon Hospital, where he was also joint medical director and responsible officer, before joining the Trust full time in 2014.  
He is an interventional cardiologist performing coronary angioplasty as part of the team providing the primary angioplasty service at Harefield Hospital's heart attack centre. His adult cardiology experience includes assessment of coronary artery disease, valve disease and heart failure.
Jo Thomas, director of communications and public affairs
Jo Thomas joined the Trust in 2003. She has a background in marketing, publishing and media having spent four years as corporate communications director for the Hearst Corporation's UK subsidiary, The National Magazine Company, and five years in television production. 
Immediately before her appointment at the Trust, she spent two years at the Department of Health, working closely with the chief medical officer on public health and patient safety projects. Her remit includes marketing and communications strategy, reputation management, marketing communications, website development, public affairs, patient-facing publications and the Trust's arts programme. 
She is a member of the Chartered Institute of Marketing (CIM) and an associate member of the Royal Society of Medicine.  
David Shrimpton, managing director, private patients
David Shrimpton has been with the Trust since May 2008, joining from Citigroup where he was the sales and distribution director at the UK retail bank
David spent 17 years at Citigroup holding various positions within the wealth management business working in a number of European and Middle East locations.
He has also worked for HSBC and ABN AMRO during the course of his career. 
Piers McCleery, director of strategy and corporate affairs
Piers McCleery took up the post of director of planning and strategy in November 2009. He joined the Trust from the financial services sector, where he spent time both as a consultant with Boston Consulting Group and Deloitte and also with Cheltenham & Gloucester plc and the West Bromwich Building Society. 
Piers also spent 10 years with the Jardine Matheson Group in the US, Middle East and Hong Kong. His background is in strategic development - defining a competitive strategy for an organisation and leading the process through pilot stages to full implementation.
Lis Allen, director of human resources (HR)
Lis Allen has been with the Trust since April 2017, joining from BT Global Services where she was human resources vice president (HRVP) for UK, government and health.
Lis spent 17 years at BT in a number of senior positions, in sales and in operations as well as leading the redesign of the Global HR function serving BT people worldwide.
She has a background in major change and transformation projects. These include increasing productivity through cost transformation initiatives, launching complex employee engagement programmes and delivering initiatives designed to grow organisational health.
Lis has also worked with executive leadership teams on people strategy, with a focus on talent acquisition, retention, development and accreditation.
Dr Rishi Das-Gupta, chief information officer
Dr. Rishi Das-Gupta joined the Trust in 2018, from University College London Hospitals NHS FT, where he was director of innovation. He is passionate about improving care for patients and supporting staff through efficient processes underpinned by effective technology. He has worked across local health economies and internationally to improve services and collaboration between healthcare providers.
Dr Das-Gupta is a qualified medical doctor and previously worked as a strategy consultant for over 10 years advising governments and large companies on technology, change and operational improvement. He is now responsible for the Trust technology services, Informatics and transformation programme (Darwin).