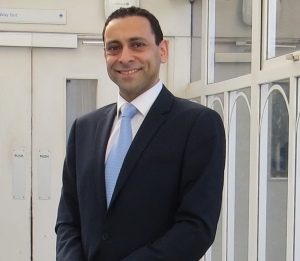 Dr Peter George, respiratory consultant at Royal Brompton & Harefield NHS Foundation Trust, has been appointed the new Respiratory Specialty Lead for the National Institute for Health Research (NIHR) North West London Clinical Research Network (CRN).
There are 15 local CRNs that cover England and they are involved in coordinating and supporting the delivery of research in the NHS, as well as across the wider health and social care environment.
The aim of CRNs is to support clinical research infrastructure and work towards increased access for patients to new and better treatments in the NHS.
Each local CRN is divided into 30 specialties and each speciality has a speciality lead who works with a divisional clinical lead. Together they work to engage with researchers across the network to promote the delivery of research, improve patient access to research, and act as local champions for their specialty. 
"It is a real honour to be appointed to this NIHR leadership role. I am excited to be joining a team which is committed to embedding and supporting a culture of research within every facet of the NHS for the benefit of patients in North West London and throughout the UK."
This is the second time a respiratory consultant at the Trust has been given the role, with Dr George taking on the position from Dr Nicholas Hopkinson, another respiratory consultant at the Trust. Dr Hopkinson is now the medical director for the British Lung Foundation.
To find out more about our research please contact us.