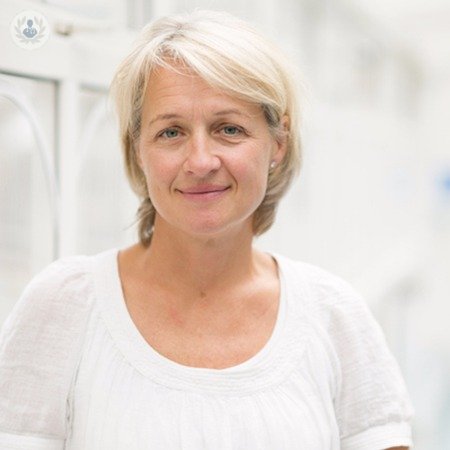 A study which aims to train an artificial intelligence (AI) system to diagnose ciliary dysfunction in patients with chronic lung diseases has been awarded over £500,000.
The project is led by Professor Claire Hogg, paediatric respiratory consultant, at Royal Brompton and Harefield hospitals, and it is the second time her team has been awarded funding for AI research, with a previous award in 2018.
With AI increasingly used in medicine, and self-learning systems now trained to recognise a range of medical conditions, Professor Hogg and her team hope to do the same for ciliary dysfunction across a range of chronic inflammatory lung diseases.
What is ciliary dysfunction?
Cilia are microscopic, hair-like structures which line the airways and move in a coordinated way to clear mucus, bacteria and debris from the lungs and airways.
Ciliary dysfunction happens when there is a problem with the movement of the cilia, leading to a build-up of mucus. This causes chronic inflammation and infection, resulting in lung damage.
The current method for diagnosing ciliary dysfunction is complex and relies on trained specialists looking at cells using a microscope and a video camera to capture the movement of the cilia and mucus. The process can be lengthy and sometimes it can be difficult to make a diagnosis as experts can have different opinions on what the microscopy videos show. It can also be difficult to assess the true impact of ciliary dysfunction on mucous clearance.
The research project
The aim of this new project will be to develop a machine learning system that can identify both healthy and abnormal ciliary function and allow for a faster, more accurate and reliable approach to diagnosing patients.
The AI system will be trained with the large archive of video footage (over 10,000 videos) collected through Royal Brompton Hospital's ciliary diagnostic service, which sees thousands of chronic lung patients every year.
Professor Hogg explains how the machine learning platform is trained;
"This AI project uses an interactive machine learning platform which is trained in real time by clinical experts. This is ideal in clinical science and medicine where it is highly desirable to use AI to augment the capabilities of clinical experts, rather than replacing that expertise."
Professor Hogg and her team have a strong track record of research into novel advanced diagnostic techniques, ensuring Royal Brompton and Harefield hospitals continues to lead the way on research into chronic lung conditions.
On receipt of the funding, Professor Hogg said;
"We are delighted to receive this second award for NIHR funding which will allow us to expand this technology into a wider range of chronic suppurative lung diseases, benefiting a much larger patient population."
The project is funded through the NIHR Invention for Innovation (i4i) programme, which supports the preclinical and clinical development of medical technologies in areas of existing or emerging patient need.
The project will be in collaboration with Imperial College London.
To find out more about this project, or any of our other research, please contact us.