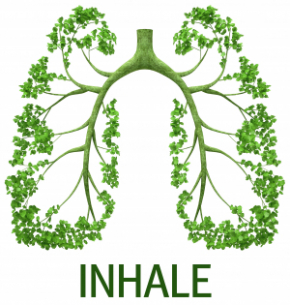 A study investigating the impact of indoor and outdoor pollution on people's physical health has been awarded £2.9 million in funding.
The INHALE project (Health Assessment across Biological Length Scales for Personal Pollution Exposure and Its Mitigation) will allow researchers to examine the biological and physical aspects of pollution and its potential for cell and tissue damage.
The project, led by Professor Fan Chung, respiratory consultant at Royal Brompton & Harefield NHS Foundation Trust and professor of respiratory medicine at Imperial College London, and Professor Christopher Pain, Department of Earth Sciences and Engineering at Imperial College London, will define the detrimental effects of environmental pollution on the respiratory system at the level of the individual person. 
90% of the world's population breathe air containing high levels of both indoor and outdoor pollution which causes approximately 7 million deaths, with only cancer, obesity and heart disease claiming more lives. 
The health risks associated with fine and ultra-fine particles of pollution and accompanying gases can cause and worsen chronic lung conditions, such as asthma. 
Professor Chung, on why pollution is an important area of research, said, "The harmful health effects of air pollution are well-known for respiratory and cardiovascular conditions. We also know that certain groups are more susceptible to the harmful effects of pollution including children, the elderly, those from lower socio-economic groups, and those suffering from various lung and heart conditions. 
"What we really need to understand now is the susceptibility of each individual to developing health problems as a direct result of being exposed to air pollution."
Participants recruited for the study will include healthy volunteers and those suffering from asthma. They will be provided with personal monitors to wear which will measure the pollution levels in their immediate vicinity, how the lungs are functioning and physical activity levels. 
Using the data from the monitors, researchers will study the distribution of air pollution particles within the neighbourhood of the participant and whether 'green infrastructure' such as hedgerows and trees, can help lessen pollution.
Alongside the date from the monitors, researchers will also collect samples to determine how pollution affects the cells and lungs, and how they impact on metabolism and health.
Professor Chung said, "The INHALE project will use complex modelling to predict the health outcomes at the personal level. This will be done by studying the biological effects of pollution particles on an individual's respiratory response, their cells and their personal exposure on a neighbourhood scale. 
"Our main aim is to determine whether we can identify the individuals who will be particularly more sensitive to the harmful effects of pollution. These susceptible individuals could then be advised to take measures to mitigate these effects."
The funding was awarded by the Engineering and Physical Sciences Research Council (EPSRC) and will involve collaborators from the University of Surrey (Professor Prashant Kumar) and the University of Edinburgh (Professor D K Arvind).
To find out more about this project or to find out more about any of our research please contact us or email the study organisers.