The centre provides sub-specialist outpatient and inpatient care for patients with all kinds of arrhythmia.
Inpatients
The Heart Rhythm Centre (HRC) has its own designated inpatient facilities with specific provision for arrhythmia patients within Paul Wood and York wards at Royal Brompton and in the Medical Care Unit at Harefield Hospital.
Our ward team specialises in treating patients with cardiac and lung disorders, meaning we have developed a high degree of skill in this area. Treatment takes place in the context of a wider cardiology and cardiothoracic facility with expertise in non-invasive investigative procedures and highly-specialised support services. Specialist echocardiography, cardiac physiology, cardiac CT & MRI are an integrated part of this service and are available on site.
We believe the environment is critical to patient care. We have been praised for the cleanliness of our wards and our food has been widely praised, including by the national media.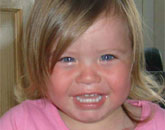 Read Amber's story on how a pacemaker helped her heart condition. 
Outpatients   
Specialist clinics in arrhythmias take place at both sites. There is also one of the UK's largest follow-up services of patients with implantable devices.
Catheter laboratories    
All state-of-the-art technology for invasive electrophysiology is available. We have three purpose-built cardiac electrophysiology labs. All the labs are equipped with the latest 3-D mapping and navigation systems. 
We also have a dedicated invasive laboratory equipped with the latest magnetic navigation (Stereotaxis) technology. This state-of-the-art facility means we can offer cutting-edge treatment of complex arrhythmias with excellent success rates. Hundreds of patients, especially young patients and patients with congenital heart disease, have already benefited from this technology. 
In close collaboration with the paediatric cardiology, adult congenital heart disease and cardiac transplant units, a high-quality specialist arrhythmia service is provided for these patient cohorts.
The HRC provides one of the largest device implantation services in the country, including for pacemakers, ICDs and devices for cardiac resynchronisation (CRT).  We are one of the national leaders in cardiac resynchronisation therapy and were involved in the early development of this increasingly important therapy. 
We have specialist expertise in device therapy of complex patients with congenital and/or paediatric heart disease. We also provide a regional device extraction service using state-of-the-art laser therapy.
Research
Royal Brompton & Harefield NHS Foundation Trust's Heart Rhythm Centre (HRC), in collaboration with the National Heart & Lung Institute (NHLI), Imperial College, is a major research facility for arrhythmia.
There are major NHLI research sites adjacent to Royal Brompton in Dovehouse Street and at Harefield Heart Science Centre. There are also close links with the departments of medical engineering, cardiac imaging and cardiac morphology at Imperial College.
The service provides national and international specialised training for electrophysiologists at all levels of training.
National and international meetings in the field, co-ordinated from the Trust and the National Heart & Lung Institute, are an integral part of the programme's academic curriculum. 
Publications
Professor S Yen Ho and Dr Sabine Ernst jointly published Anatomy for Cardiac Electrophysiologists: A Practical Guide in August 2012. This highly visual handbook integrates cardiac anatomy and the state-of-the-art imaging techniques used in today's catheter or electrophysiology laboratory, guiding readers to a comprehensive understanding of both normal cardiac anatomy and the structures associated with complex heart disease. 
They have also co-authored chapters in the European Society of Cardiology textbooks of Cardiology.  
Education
Members of the Royal Brompton & Harefield HRC are sought-after conference speakers and contributors to the major literature in this emerging cardiovascular field. 
Several courses are provided to interested participants:
---
Electrophysiology service
Royal Brompton Hospital
Telephone: 020 7351 8612
Fax: 020 7351 8131
Cardiac arrhythmia nurse: 020 7351 8364