Royal Brompton & Harefield NHS Foundation Trust has established innovative post-Covid-19 clinics at its hospitals to help survivors of the virus with their long-term recovery.
As a specialist cardio-respiratory centre, with additional expertise in intensive care, the Trust's clinicians cared for some of the sickest Covid patients with severe acute respiratory failure. Many of these patients continue to experience long-term effects after being discharged.
Consultant in intensive care and respiratory medicine Dr Sundeep Kaul, who runs Harefield Hospital's clinic, said: "There are a whole host of issues that require attention in post-Covid-19 patients, ranging from shortness of breath to fatigue to joint problems. Many patients find their quality of life is considerably impacted after recovering from the virus and they struggle to carry out activities they used to do with ease, such as driving or using a computer.
"Optimising a person's health by assessing and treating their whole body is one of the cornerstones of successful high-quality, patient-centred healthcare and that's what is at the heart of this service."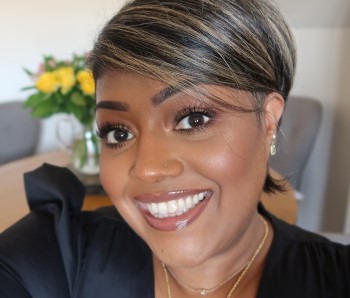 To date, the clinics have seen more than 100 patients. After initial visits in person to the hospitals, patients are thentreated remotely via video and telephone calls. The clinics offer personalised care based on patients' specific rehabilitation needs and involve teams from across both hospitals to treat a variety of issues.
Respiratory registrar Lydia Finney, who coordinates Royal Brompton Hospital's clinic, explained: "The clinics have evolved to involve a multidisciplinary team as it has become apparent that the virus has wide-ranging effects on survivors." 
Patients who are suffering from breathlessness, for example, benefit from pulmonary rehabilitation and are referred to the Trust's pulmonary rehabilitation service at Harefield Hospital, the only nationally accredited pulmonary rehabilitation service in the UK.
Some patients experience shoulder issues and hand weakness, impacting their ability to return to work or drive, and are referred to specialist musculoskeletal physiotherapists and other specialists for strengthening exercises.
Others are treated for issues ranging from respiratory problems, blood clots and cardiac issues to musculoskeletal problems, lethargy, hair loss, skin and nails issues.
The clinics are supported by staff from a variety of clinical disciplines including respiratory medicine, critical care, cardiology, imaging, haematology, occupational therapy, physiotherapy, lung function, nutrition and dietetics, psychology, speech and language, pulmonary rehabilitation and the outpatients departments.
Consultant chest physician Dr William Man, who runs Royal Brompton Hospital's clinic, explained: "Through collaboration with a variety of teams we offer complete follow-up assessment and care for our patients. We have designed the clinic based on the needs of patients and are really proud to be offering specialist, personalised care and attention.
"Our follow-up clinic is unique in that we are seeing patients soon after discharge so we can make a holistic and multidisciplinary impact early in their recovery."
The clinics have proved critical to addressing the rehabilitation needs of many patients. 
Vanessa Vyapooree was treated at Royal Brompton Hospital for Covid-19 and received life support via extracorporeal membrane oxygenation (ECMO). As a result of an extended period in intensive care, Vanessa has struggled with movement in one of her arms and with ongoing fatigue after being discharged, among other issues. 
Vanessa commented: "The follow up clinic was fantastic. Being home from hospital can be somewhat daunting and there is a level of anxiety as to whether I was progressing positively in my recovery. Having the follow up clinic gave me confidence that I would know either way and if it wasn't great, there would be some immediate help on hand to get me on the right track.
"From the moment I arrived, everything was smooth. I was escorted to my own room and then given a schedule of who I would see during the clinic. Transitions between departments were easy and each person conducting the tests remembered me from my time when I was admitted.
"Dr Man contacted me the next day and gave me all my results and discussed follow up steps, such as working with the physiotherapy team to regain full use of my arm. I really couldn't ask for anything more from the clinic and the team."
Teams at Royal Brompton & Harefield NHS Foundation Trust have treated more than 250 Covid-19 patients throughout the first phase of the pandemic. These include more than 50 patients on ECMO, a form of life support. Royal Brompton Hospital is one of five centrally-funded adult ECMO centres in England.