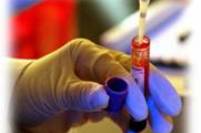 Our nursing strategy promotes in-house and external education and training opportunities. This ensures the continued provision of high-quality, evidence-based care to the patients with cardiorespiratory illnesses, and to recruit and retain a high-quality nursing workforce. 
The nursing department supports the professional and clinical development of nursing staff in:
the design and delivery of a wide range of in-house education and training programmes for nurses
post registration courses at higher education institutions across London
Open University K316 Exploring in practice
clinical placement for pre-registration student nurses
tailor-made teaching sessions
MSc in cardiorespiratory nursing, a postgraduate certificate in respiratory nursing and cardiac failure 
Graduate opportunities in paediatrics
If you're a Band 5 nurse, our Rotation programme allows you to move around different specialist units so you can develop your clinical skills and knowledge.  Working through three, six-month placements, you'll gain insight into many aspects of the patient journey. 
Months 1-6
The programme begins in Rose ward, where you learn to care for babies and children with cardiac and/or respiratory conditions. You'll also get to see how your work connects to other areas of the unit, like day case, sleep lab, cardiac specialist nurses, and outpatients. As part of your learning, you'll learn all about pre-admission, watch a surgical case, and get involved in organising complex discharge into the community. 
Months 6-12 
After your placement on Rose ward, you'll go on to the paediatric high dependency unit (PHDU), where you'll be closely involved in the patient's journey from an intensive setting to a high dependency one, learn about setting or how to manage a deteriorating patient and the escalating concerns surrounding such a situation. Your experience in PHDU will not only develop and sharpen your critical care skills, you will also expand your skills in other areas. These include:
tracheostomy care
non-invasive ventilation (NIV)
organising complex discharge to the ward 
Months 12-18
The rotation programme ends in the paediatric intensive care unit (PICU) where you'll have the chance to learn how to manage a stable, ventilated patient, and develop your advanced critical care skills and knowledge.  Intensive care will also provide you contact with invasive monitoring, inotropic support, and post-operative cases management.
When you finish the programme, you'll get the opportunity to choose the clinical setting you would like to work in permanently. 
PICU new graduate programme
If you're a new graduate nurse, this programme aims to provide you with the knowledge and skills you'll need to work safely and competently in our cardiorespiratory critical care environment. 
Three weeks of the programme are classroom based, although some days will be spent on the Preceptorship programme, and observational days in the clinical area with a mentor. These study days are meant to provide you with a good foundation-based knowledge which you'll be able to expand on when you start work in your chosen, clinical area. This programme covers:
respiratory system and ventilation
cardiovascular system and haemodynamic monitoring
how to recognise a deteriorating child
IV skills and drug calculations
neuro
hepatic and renal system 
This is followed by a supernumerary period of 6 weeks, where you'll work alongside your mentors as you learn how to provide safe and quality care.  
You will have two dedicated clinical nurse educators for the first few months to support your learning and assess your development.
As part of the PICU team, you'll get many opportunities to develop your knowledge to become a skilled PICU nurse through the study days on offer and courses available. Find out more about courses relevant to you.
How to apply
Interviews for our PICU, PHDU New Graduate, and Rotation programmes are held in April 2019, for a September 2019 start. 
Rose ward's new graduate programme 
Rose Ward is a busy, 28-bed unit specialising in the care of children aged 0-18 who have a range of cardiac and respiratory conditions. Alongside our preceptorship programme, this one-year new graduate programme aims to provide newly-qualified nurses with the tools needed to care for patients effectively.  As a graduate on this course, you will learn about caring for children with:
congenital heart disease
inherited and acquired cardiac conditions
asthma
primary cilliary dyskinesia
emphysema
We are also a centre of excellence for cystic fibrosis. 
The first two weeks are mostly classroom based, and covers theory, practical and simulation (or being put in imitations of real life scenarios). you will also get to meet the various members of the multi-disciplinary team. After these two weeks, you'll begin a full, one-month roster of supernumerary time, working alongside your preceptor and co-mentors. During this time, you'll take an active role in the planning, implementation and assessment of patient care and procedures. You'll also gain insight into operating theatres and how they work by observing open heart surgery. 
Rose ward is a very supportive unit and we make your professional development a priority. As well as working with your preceptor and mentors, the education and management teams are available to discuss your progress. Within the first three months of your new role you will attend a number of study days to help aid your understanding of the various conditions we see on the ward. These include introduction courses to congenital heart disease (2 days), respiratory conditions and Cystic Fibrosis (2 days), and IV therapy.
The New Graduate programme takes one year to complete, after which you'll meet with your clinical nurse educator to show them evidence of your completed competencies and to discuss your progress. At this point, you'll be able to attend the Introduction to Critical Care study days to begin developing your High Dependency skills.
For more information, please contact: