Search all our current medical vacancies for doctors and consultants. All roles must be applied for via NHS Jobs.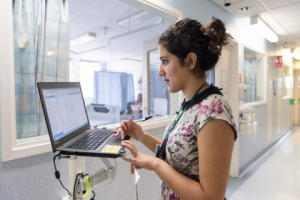 Fraud and staff recruitment outside the UK
We are aware that a number of fraudulent job offers have been made recently, mainly to nurses and medical professionals in the Philippines, but also in some other overseas recruitment areas. We are working hard to resolve this matter but if for any reason you have concerns about the legitimacy of a job advertisement or job offer, please contact the nurse recruitment department on +44 (0)207 352 8121.