We are aware that some websites are claiming to be recruiting on our behalf. If you see anything like this or have any c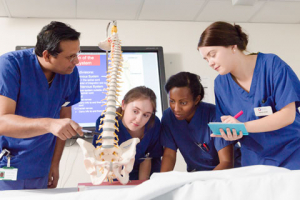 oncerns about the legitimacy of a job advertisement, please call our recruitment team on 0207 351 8121 so we can deal with it immediately.
---
Thoracic Research and Education Coordinator
Location: Royal Brompton Hospital
Salary: £37,638 - £44,780 pa inc. HCAS
Vacancy expiry date: 05 May 2021
An excellent opportunity has arisen for a clinical fellow to join our paediatrics cardiology team at Royal Brompton Hospital. 
You will be responsible for the day-to-day running of specific research studies. This may include screening and enrolling patients suitable for specific studies, but also supporting data and study management aspects of research under the direction of the chief investigator. Co-ordination of the education programme will require liaison with multiple individuals and organisations to ensure delivery of successful educational activities.
You will have knowledge of research and have a responsible and flexible approach to your workload intensity with good organisational ability. You will be able to maintain clear and accurate records and be self-motivated, friendly and use your own initiative.
Please be advised that this position is a one year fixed term contract.