A new web platform, making it easier for patients with heart muscle diseases to take part in research, will soon be launched by researchers from the Trust.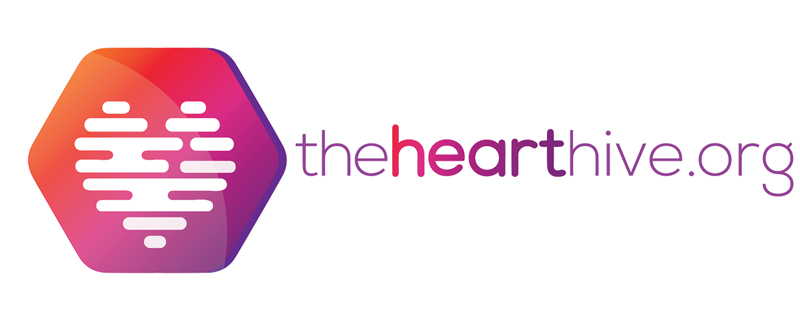 The platform, known as The Heart Hive, will allow patients with heart muscle disease, such as cardiomyopathy and myocarditis, to sign up to receive information on research that is relevant to them. 
How it all started 
More than 300,000 people in the UK are affected by heart muscle disease and although treatments are available to help manage symptoms, there is currently no cure for the disease. This makes research the key to understanding the condition, developing new treatments and providing better care.
Many patients find taking part in research to be hugely empowering, allowing them to directly contribute to the development of treatments for their condition.  However, feedback from patients was that although they wanted to participate in research – they didn't know how to do so in an easy way.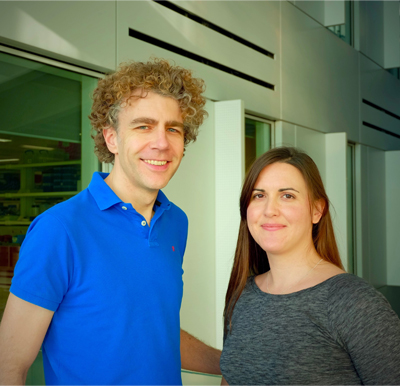 Specifically, patients pointed out that unless they attend one of a handful of specialist hospitals or research centres, such as at Royal Brompton and Harefield Hospitals, it can be incredibly difficult for them to find a way to get involved in research. 
This propelled Dr James Ware, a consultant cardiologist at the Trust, into attempting to find a solution to the problem:
He said: "The idea emerged from our conversations with patients.  We want to put patients in the driving seat and provide them with a platform to connect them with research opportunities, show them what research is going on, and allow them to self-enrol in studies." 
He also explained how the platform will benefit the research community: 
"Some of our research needs large numbers of patients with relatively rare conditions, and we can't find them in one centre.  We also need to follow people over time, which is time-consuming and expensive.  
"And sometimes we have a potential therapy that may be suitable for a very specific group of patients, and finding exactly those patients for a trial can be very difficult – for example, if we are looking for people with a specific genetic condition.  
"The Heart Hive will help all researchers reach the right people to participate in, and hopefully benefit from, these research opportunities".
The project has the backing of Cardiomyopathy UK, the specialist national charity for people affected by cardiomyopathy, who are providing some matched funding into a crowdfund to support the project.
Joel Rose, the chief executive for the charity said: "Cardiomyopathy UK is delighted to be supporting this project. It's bringing together researchers and people with heart muscle conditions and will prove a massive boost to research assets. And ultimately, it will help lead to better treatments for patients."
For patients, this platform would mean having access to the latest research projects on heart muscle diseases through an easy to use online platform. And for researchers, access to large data sets allowing them to explore possible cures faster.
Dr Angharad Roberts, consultant clinical geneticist, has been instrumental in setting up and designing the platform, ensuring the thoughts and opinions of cardiomyopathy patients were central to its development.
She said: "Patients are at the heart of everything we do – all our research is working to improve treatments and patient care.  But we can't do it alone, the more people who take part, the more powerful the research is.  We engaged with patients in clinic, through the Trust's lay advisory group and with Cardiomyopathy UK members, to ensure we are building something patients want and that they can use easily.  Their feedback was immensely positive."
How the Heart Hive works
The Heart Hive will provide a platform to connect a community of willing research participants with motivated and highly-skilled researchers. This works by allowing people living with, or are at risk of developing, cardiomyopathy and myocarditis, to sign up via The Heart Hive website.
When individuals go on the website they will be asked to enter their own health data through a short questionnaire. This will be followed by a section which allows them to control their own data and decide which researchers will be given access to their information.
Once they've signed up, individuals gain access to active research studies and are then able to self-enrol in studies that interest them.
"The Heart Hive will make research accessible to everyone.  All people will need is an internet connection, a computer or smart phone and a postal address.  We will use the latest technology to allow people to participate in research from their own home." Dr Roberts explains. 
It is important to note however, that although the platform will allow researchers and patients to become more connected, the patient always remains in control. Data is safeguarded in line with the strictest national standards and patients have control on how their data is used. 
How you can help
Despite the progress and imminent launch of the Heart Hive platform, the project is not yet complete. 
The research team hope to raise further funds to run a pilot research project to help prove that the platform works. Once the team have carried out the first project, they can then approach large funders to fund more projects and to maintain and grow the community.
The Hargreaves family have generously donated £10,000 towards the project on behalf of their beloved son Sam Hargreaves, who was just 15 years old when he died from a form of dilated cardiomyopathy in June 2015. 
Sam's parents, Mark and Tracey Hargreaves, and their youngest son Tyler, are glad to see the money they have raised over the past few years, go towards a worthwhile project. The family are planning to register a charity in Sam's name, called Sam's Rainbow Foundation, to continue raising money for heart muscle diseases.
Mark said: "After Sam's passing, we started to fund raise in his name and are delighted to be contributing towards this project.  We hope this project will mean other people with the disease, now and in the future, will have a better chance."
You can help contribute towards the project through the team's crowdfunding site. 
The platform is not yet live but those with a heart muscle condition can go to The Heart Hive website and pre-register to be notified once it's live.
If you would like to find to more about this project, or any of our other research, please contact us.