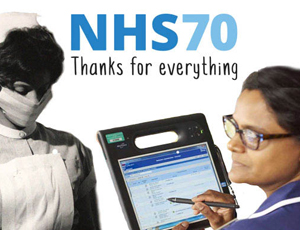 NHS 70: Thanks for Everything is a commemoration of the history of care provided in our hospitals to mark the 70th anniversary of the National Health Service, delivered thanks to the Heritage Lottery Fund. In September 2018, 
NHS70: Thanks for everything video
This video commemorates Royal Brompton and Harefield hospitals and their work, with a big thank you to the volunteer-led research and contributions from patients and staff. 
We also have a series of videos from and patients and staff looking at many different aspects of the NHS.