The MISTER trial is looking at testing whether minimal equipment pulmonary rehabilitation classes are as effective as those that use specialist equipment in terms of the effect on fitness levels, breathlessness and quality of life in the short and medium term.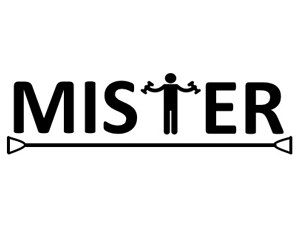 What is the reason for this study?
Pulmonary rehabilitation is a supervised exercise and education programme for people with lung conditions.  It aims to improve walking ability, breathlessness, and quality of life. There is strong evidence supporting the benefits of pulmonary rehabilitation, and it is now considered routine care for people with long term lung conditions. 
Most of this evidence comes from research where pulmonary rehabilitation was delivered in hospitals or rehabilitation centres where there was access to specialist exercise equipment, such as treadmills, exercise bikes and weights machines. However, widespread access to specialist equipment is not possible in many locations in the United Kingdom.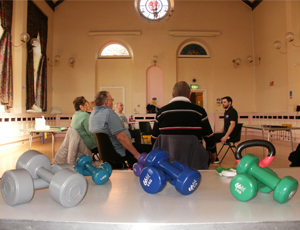 There is an increasing move towards delivering pulmonary rehabilitation classes in community sites (for example churches, or community halls) where only portable minimal equipment is available, such as hand/ankle weights, steppers, and walking courses. 
Currently, no research has directly compared the effectiveness of pulmonary rehabilitation delivery using minimal and specialist exercise equipment. Therefore, we do not know which of these equipment set-ups is more effective in the long term. 
Who can take part? 
We are currently recruiting patients with a long-term lung disease to take part. You will need to be referred to pulmonary rehabilitation, which we can assist you with if needed. 
 As you will have been referred for pulmonary rehabilitation already, you will be seen by the clinical pulmonary rehabilitation staff for your initial assessment at Harefield Hospital, which is routine for all patients referred to the programme. We have pulmonary rehabilitation sites across North West London.  
What the trial involves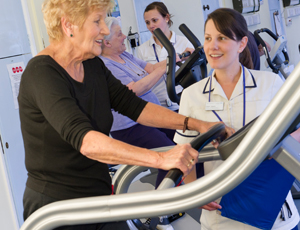 Pulmonary rehabilitation involves attending classes twice per week for eight weeks and comprise of one hour of exercise and 45 minutes of education. 
To find out more about pulmonary rehabilitation please visit our information page here.
You will then be required to attend an end of course assessment at Harefield Hospital after completion of your rehabilitation, which is again routine. As part of the study, we ask you to attend one additional appointment at Harefield Hospital 12 months after your initial assessment.  
How to get involved
If you have been diagnosed with a long-term lung disease and are interested in finding out more, contact us by email or telephone. 
Contact us to find out more
Study contact: Claire Nolan, Suhani Patel
Contact phone number: 01895 823 737 ext 5332
Principal investigator: Dr William Man 
Principal investigator email: lungresearch@rbht.nhs.uk
Research Project Information
Specialty category     
Chronic respiratory disease 
Research title 
MInimal versus SpecialisT Equipment in the delivery of pulmonary Rehabilitation (MISTER): a randomised controlled trial
IRAS 
number
 
241564
Contact Information