There are currently no vacancies, check back regularly for updates. 
Should you have any concerns about the legitimacy of a job advertisement, please contact our recruitment team by phoning 0207 351 8121.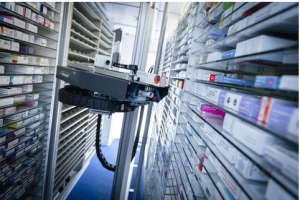 If you become aware of other websites purporting to be recruiting on behalf of the Trust, please inform us immediately so that the appropriate action may be taken. 
Pre-registration Pharmacy Technician
Location: Royal Brompton Hospital, London
Salary: £21,740 per annum p.a. inc HCAS
Vacancy expiry date: 17 June 2020
An exciting opportunity has arisen for an enthusiastic and hardworking individual to join our Pharmacy team, based at Royal Brompton Hospital. You will enter a two year trainee programme where you will gain practical experience working four days in the pharmacy department, alongside off-the-job learning one day per week, which will contribute to your achieving a BTEC Level 3 diploma.    
You will have excellent interpersonal skills, with the ability to work to a high standard both within a team and on your own.