Should you have any concerns about the legitimacy of a job advertisement, please contact our recruitment team by phoning 0207 351 8121.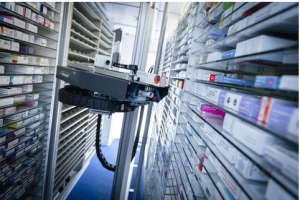 If you become aware of other websites purporting to be recruiting on behalf of the Trust, please inform us immediately so that the appropriate action may be taken. 
---
Senior Pharmacy Technician - Medicines Management
Location: Royal Brompton Hospital
Salary: £30,786 - £37,841 pa Inc. HCAS
Vacancy expiry date: 10 January 2022
An exciting opportunity has arisen for a highly motivated, dedicated, innovative and enthusiastic pharmacy technician to join the respiratory team and work with the respiratory pharmacists to provide a medicines management service to adult respiratory patients, based at Royal Brompton Hospital.
You will carry out medicines reconciliation for respiratory inpatients, patient's own drug assessment, one stop dispensing, discharge planning by liaising with the nursing and medical staff, and patient counselling. You will also be involved in educating the nursing staff on all aspects of medicines management, the Trust's self-administration scheme and use of patient's own drugs.
Additionally you will be involved in the patient education programmes that the respiratory pharmacists carry out, as well as supporting the respiratory pharmacists when carrying out clinic and annual reviews in patients with cystic fibrosis.
You will have good communication and interpersonal skills. You must be qualified to work as a pharmacy technician i.e. have a BTEC in pharmaceutical science or NVQ Pharmacy Services level 3 and be registered as a pharmacy technician with the General Pharmaceutical Council.