Should you have any concerns about the legitimacy of a job advertisement, please contact our recruitment team by phoning 0207 351 8121. 
If you become aware of other websites purporting to be recruiting on behalf of the Trust, please inform us immediately so that the appropriate action may be taken.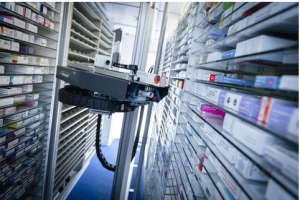 Senior Pharmacy Technician - Patient Services
Location: Harefield Hospital, Middlesex
Salary: £27,936 to £34,629 p.a. inc HCAS
Vacancy expiry date: 20 November 2019
Are you an enthusiastic and motivated pharmacy technician looking for a post to develop your managerial skills with the drive to deliver and develop a high quality dispensary service? If so, we want to hear from you! We are searching for a Band 5 pharmacy technician to join our team, based at Harefield Hospital.
You will manage the daily workload for patient services, provide a supervisory role in dispensary and distribution, assist with training and developing of junior staff, work as an accredited checking technician (ACPT) for dispensary and responsible for the overall management of pharmacy inventory. 
You will need to have previous experience in a hospital setting, registered with the GPHC and have evidence of professional CPD. You will also need to have excellent organisational skills, strong communication skills and work well within a team. Previous experience of counselling patients is desired.