Should you have any concerns about the legitimacy of a job advertisement, please contact our recruitment team by phoning 0207 351 8121. 
If you become aware of other websites purporting to be recruiting on behalf of the Trust, please inform us immediately so that the appropriate action may be taken.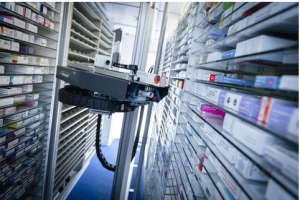 Rotational Pharmacy Technician - Patient Services
Location: Harefield Hospital, Middlesex
Salary: £24,811 to £27,483 p.a. inc HCAS
Vacancy expiry date: 23 February 2020
Are you a team player who is looking to develop skills in hospital pharmacy patient services and on wards with our medicines optimisation service? If you think you are, then we want to hear from you! We have an exciting vacancy available for a dynamic individual to join our pharmacy team, based at Harefield Hospital. 
You will deliver the daily workload in our dispensary and assist with our medicines optimisation service, while supporting the department. You will need to be registered with GPHC, or due to qualify and register around the date of the interview. 
You will also need to have excellent organisation and time management skills, good customer service and communication skills. Previous experience of counselling patients and professional CPD is essential.