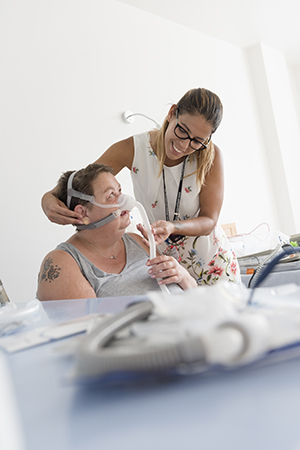 In January 2017 the Trust received its rating from the Care Quality Commission (CQC) - the independent regulator for health and social care in England. 
The CQC inspected six core services at both sites: medicine, surgery, critical care, end of life care, and outpatient and diagnostic services, as well as children and young people's services at Royal Brompton. 
The inspection criteria are rightly rigid, and although the Trust scored "good" in the majority of categories, the overall score fell just short of that required for a "good" rating, leading to an overall rating of "requires improvement". Services at Harefield Hospital were rated "good" across the board with an overall rating of "good".
The CQC inspectors were impressed by a number of aspects of the care at both sites. Particular praise was given to respiratory medicine at Royal Brompton which was rated "outstanding", the transplant and artificial heart team at Harefield, "one of the most highly skilled in the UK" and "with some of the best outcomes in the country," our paediatric teams, who were rated "good" or "outstanding" across all categories, and our ECMO life support service for its high survival rates.
Other areas of outstanding practice included:
Harefield's ventricular assist device team – one of the most highly skilled in the UK.
Royal Brompton's medical care.
Royal Brompton's internationally-acclaimed research on cystic fibrosis.
Royal Brompton's compassionate care programme, which encourages "clinical and service innovation at all levels".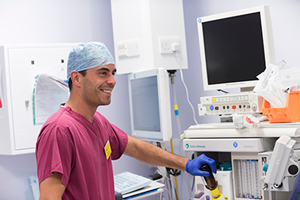 The main recommendations outlined in the CQC report related to ensuring medical records were kept securely, ensuring hand hygiene rules and hand gel are obvious throughout all wards, and embedding the World Health Organization's "five steps to safer surgery" checklist across both sites.
The Trust's Board takes these inspection results very seriously and has endorsed an action plan to address the issues raised.
Harefield Hospital was rated "good" across the board - in all categories and for all services.