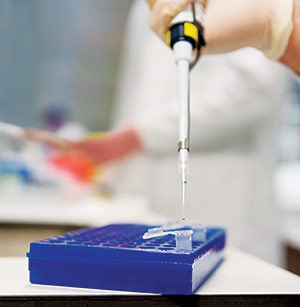 The Trust is the world's leading centre for congenital heart disease (CHD) research. Our researchers publish more ground-breaking, high-impact research papers on adult CHD than any other centre in the world, attracting support and funding from industry, government, and charities such as the British Heart Foundation. 
As one of the only centres in the UK that cares for congenital heart disease patients throughout their entire lives, our researchers also have the benefit of clinical data that goes back decades – something few other research institutions can boast. This puts our research teams at the forefront of understanding and treating lifelong CHD. For example, our researchers have discovered genetic mutations that increase the risk of CHD, we are discovering new ways to predict risk for individual patients, and have pioneered the use of tailor-made, life-saving implants, which could soon revolutionise treatment around the world.
---
< "I'm so grateful for the research"