We are committed to ensuring that patients receive the best possible specialist treatment in a clean, safe place, which is why we continuously collect and act on patient feedback.   
In 2015/16 the Trust received more than 10,000 comments from patients and their families, from a variety of sources, such as formal and informal surveys, social media, focus groups, and patient advice and liaison service (PALS). Over 90 per cent of these comments were positive.
The Trust scored highly in the 2015 Care Quality Commission National Adult Inpatient Survey, with patients who took part rating their overall experience of care as 8.8 out of 10.
Questions in the survey covered waiting lists, the hospital and ward, doctors, nurses, care and treatment, operations and procedures, leaving hospital and overall impressions of their stay.
Highlights included: 
91 per cent of inpatients said they were treated with respect and dignity
94 per cent always had confidence and trust in their doctors
95 per cent said they always had enough privacy when being examined or treated.
The Friends and Family Test (FFT), was introduced in May 2012. It is now mandatory for NHS trusts to ask inpatients to complete a comment form on discharge, asking the question: "How likely are you to recommend our ward to friends and family if they needed similar treatment or care?" 
For 2015/16, 98 per cent of patients who took part in the FFT test said they would recommend the Trust.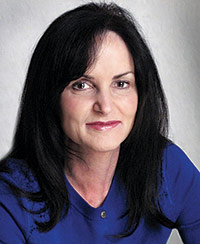 In April 2015, Jan McGuinness joined the Trust in the newly created post of director of patient experience and transformation. Jan is responsible for the development and delivery of the patient services strategy, co-ordinating and reporting on patient feedback and ensuring it is used to co-design solutions with patients to improve their care. 
Acting on patient feedback  
Our staff are committed to using patient feedback to improve our services wherever possible. 
Responding to complaints about clinic waiting times
The adult cystic fibrosis (CF) centre at Royal Brompton looks after around 600 patients who attend at least four outpatient appointments a year. People with CF carry bacteria in their lungs that can be dangerous to other people with CF, which means they must be kept apart from one another due to the dangers of cross infection. Appointment times were carefully managed to maintain the cross infection policy, but early or late arrivals led to appointments running over, therefore increasing the risk of patients sitting together in the waiting area. Just over a year ago, more than 70 per cent of patients were delayed and complaints were going up. 
To address the problem, Susan Talbot, clinical nurse specialist in CF, and Helen Parrott, clinical speciality lead – adult CF therapies, launched a project to improve the situation. 
They held workshops with staff and examined in detail the patient journey from beginning to end to identify areas that caused delays or breached the cross infection policy. They shadowed patients through their appointments and wrote to them to emphasise the importance of attending clinics on time. 
A new structure was then put in place, which has resulted in a drop in waiting times to just seven minutes, with most patients arriving at their correct appointment time. A revision to the clinic timetable allowed for an additional three appointments per clinic, amounting to more than 450 extra slots per year. Both patient and staff feedback about the clinic experience has dramatically improved.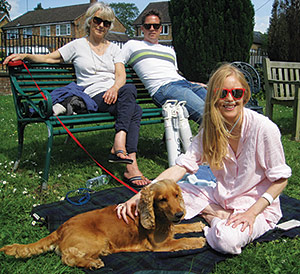 Sunshine therapy for transplant patients 
Many patients in Harefield's transplant unit have to stay in hospital for long periods of time, which can have a big effect on morale. Some cannot walk or are connected to a monitor, which means they are unable to leave the unit. In feedback forms, patients commented that staying in their rooms was "depressing", "boring" and "frustrating". 
The transplant team, recognising the importance of sunlight and fresh air, created an outdoor area and worked with the Trust's I&T department to improve the Wi-Fi connection so that patients connected to monitors can go outside. The team also improved the door access so that patient beds can be wheeled outside. The long-term plan is to create a private garden outside the unit, which will be created once the current expansion of our intensive therapy unit at Harefield is completed. 
---
< Digital care transformation programme